Lincoln High School


Class Of 1961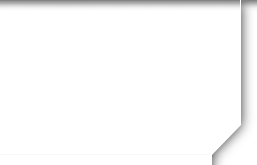 55th Class Reunion
55th Reunion Photo Gallery
Click on any gallery to see reunion photos.
OR
Upload your reunion photos to a new gallery by clicking on the "Add/Edit Photos" button at the bottom. Follow the directions on screen to create your gallery. Only you can add photos to galleries you have created, and all photos you add will be credited to you inside your gallery. One gallery per classmate; unlimited photos can be added to each.
Once photos are uploaded, add captions by typing in the box to the right of each photo. Be sure to click on "Save" when finished. Make changes/add names later using the "Edit" button. Always "Save" after making any changes.
| | | |
| --- | --- | --- |
| | | |
| | | |
| | 55th - Diana Perrin Ward | |

31 Photos 7/2/16

| | | |
| --- | --- | --- |
| | | |
| | | |
| | Hospitality Suite | |

1 Gallery 6/13/16

| | | |
| --- | --- | --- |
| | | |
| | | |
| | Friday at Brewsky's | |

1 Gallery 6/13/16

| | | |
| --- | --- | --- |
| | | |
| | | |
| | Lincoln High Tour | |

27 Photos 6/13/16

| | | |
| --- | --- | --- |
| | | |
| | | |
| | Lincoln Bus Tour | |

7 Photos 6/13/16

| | | |
| --- | --- | --- |
| | | |
| | | |
| | Social Hour and Banquet | |

32 Photos 6/13/16

| | | |
| --- | --- | --- |
| | | |
| | | |
| | Sunday Brunch | |

18 Photos 6/13/16

| | | |
| --- | --- | --- |
| | | |
| | | |
| | Robbers Cave | |

5 Photos 6/26/16

| | | |
| --- | --- | --- |
| | | |
| | | |
| | July 13, Reunion Mtg. | |

9 Photos 7/14/15

| | | |
| --- | --- | --- |
| | | |
| | | |
| | Aug. 20 2015 Reunion Mtg | |

6 Photos 8/25/15

| | | |
| --- | --- | --- |
| | | |
| | | |
| | Sept. 17, '15 Reunion Mtg | |

7 Photos 9/19/15

| | | |
| --- | --- | --- |
| | | |
| | | |
| | Oct. 15 Reunion Meeting | |

5 Photos 10/22/15

| | | |
| --- | --- | --- |
| | | |
| | | |
| | Nov. 19, 2015 Reunion Mtg | |

7 Photos 11/21/15

| | | |
| --- | --- | --- |
| | | |
| | | |
| | Jan. 21 Reunion Committee | |

5 Photos 1/22/16

| | | |
| --- | --- | --- |
| | | |
| | | |
| | Mar.17 2016 Reunion Com. | |

16 Photos 3/18/16

| | | |
| --- | --- | --- |
| | | |
| | | |
| | July 21,2016 Reunion Com. | |

8 Photos 7/23/16