Lincoln High School


Class Of 1961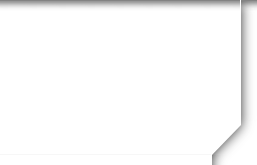 Not a member?
JOIN HERE
Find and click on your name.

UPCOMING BIRTHDAYS

Show More
WHO'S ONLINE NOW
No registered users are online right now.
MISSING CLASSMATES
Know the email address of a missing Classmate? Click here to contact them!
WHERE WE LIVE
Who lives where - select from the dropdown to find out.




Show Classmates on map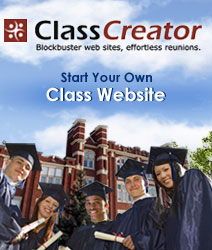 ANNOUNCEMENTS
Welcome to the Official LHS Class of 1961 Website
Since 2009 - over 199,000 Site Visits
.....
News has reached us of the passing of classmate Patricia Rein Weeth who died on January 1, 2022 in Thornton, CO. Please click here to view Pat's "In Memory" page. Our condolences to Pat's family and friends.
....
We are sad to share the news that Bob Ewoldt, husband of our classmate Donna Filbert Ewoldt, died January 6. Our sympathies are with Donna. Services are Jan. 21, Friday at 11 AM at First Plymouth Church, 2000 D St. Bob's service will be live streamed at https://vimeo.com/event/1732984
Or you may go to the Butherus, Maser, Love Funeral Home, www.bmlfh.com and click on the watch video button on Bob's obituary.
Class of '61 is one in solidarity sending Donna love and strength.
....
JANUARY 20th GIRLS LUNCH CANCELED!
3rd Thursday Girls' Lunch at Valentino's called off.
COVID-19 risk dial has moved beyond "severe" to "extreme".
Next lunch will be February 17.
....
Sadly, our classmate Wayne H. Schwindt died December 9 in Houston. Our condolences go to his wife and family. For a photo and more details, click here for his "In Memory" page. As more information is available it will be posted. Comments or remembrances made on his page serve to further honor Wayne's life and are appreciated by other classmates.
.....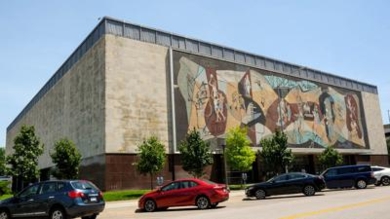 Local group seeking ways to keep Pershing Mural.
Click here for LJS article.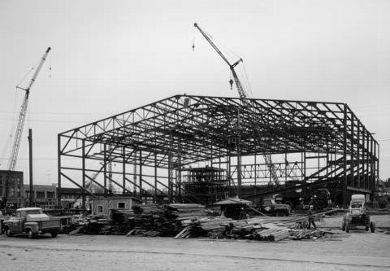 Construction of Pershing Auditorium
Click here for an LJS article about the time capsule buried at the Pershing site in 1959 when we were all in 10th grade. Time marches on.
....
Scroll way down for photos of the November 10 Guy's Dinner. Thanks Dave Drevo for taking pics all these years!
....
LINKS IN THE NEWS
Congrats Links!!
2005 LHS grad and grandson of our classmate Gary Drager, has been recognized as Nebraska's Police Officer of the Year. Details of Jason Drager's accomplishments can be seen by clicking here on this link. Congratulations to Gary and his family!
.....
A walk out by local Burger King staff due to unsafe working conditions makes international news. Kylee Johnson, former Links Advocate editor-in-chief, shares the outcome of their decision. Click here for LJS article.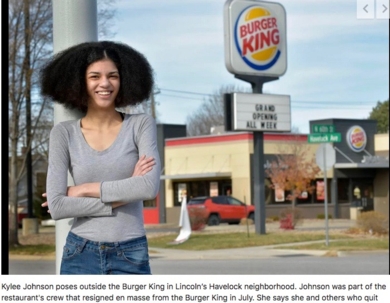 Recording breaking LHS sprinter Dajaz DeFrand chooses Florida State to pursue her track career at the collegiate level.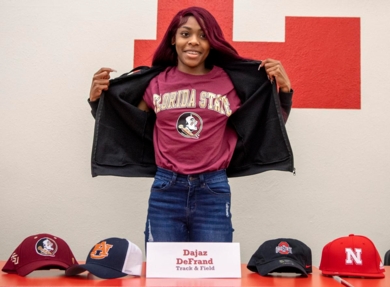 Click here for the LJS article.
LHS '20 grad and Stanford student Luke Moberly secures $500,000 to further develop his new investing app for high school students.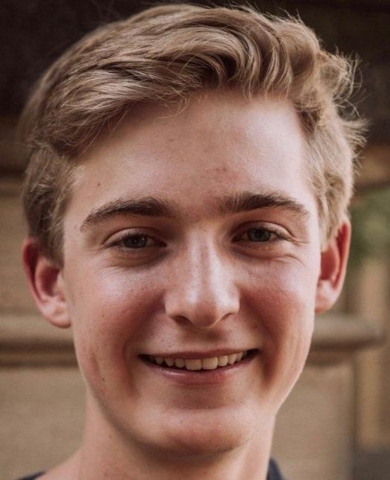 Click here for the LJS article.
Musical prodigy and LHS Senior Zeph Siebler is finalist in international musical theater writing contest.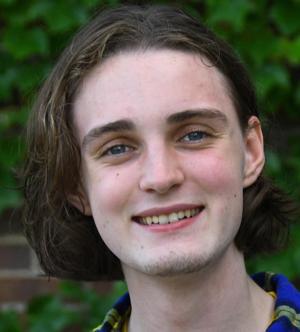 Click here for the LJS article.
....
The pandemic delayed funeral services for Thomas L. Eitel after he died July 31, 2020. His family hosted a Celebration of Life at Wyuka on Saturday, October 23 at 10:30 a.m. Military honors were conducted by the U.S. Marine Honor Guard. Click here for Tom's obituary on the Wyuka website. Funeral details, such as live stream access, will be posted there. Click here for Tom's "In Memory" page on this website. Rest in Peace Tom, Semper Fi.
....
Can You Help?
Postcards mailed to the classmates listed in the box below were returned and no forwarding address has been located. If you have more current information of their whereabouts please use the "Contact Us" tab and let Cathy Stump Rauch know. You also may email at heycathy@gmail.com. Thank you
FYI, twenty seven "Save the Date" postcards were resent and hopefully these will find our classmates. Need updated addresses for:
Ruth Schultz Hahn (Lincoln?)
Mike McGrath (Bonita, CA?)
Leland Hancock (Honolulu, HI?)
Charles Hottenstein (NC?)

For reunion information to date click here for new 61+Reunion Planning web page or see left tab. If the postcard below didn't land in your mailbox by now, please let us know through "Contact Us", left tab.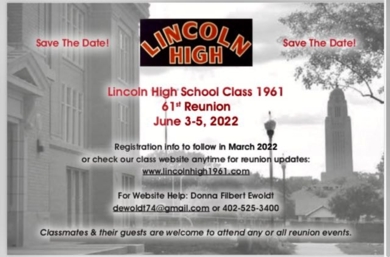 Want to know who is helping with all of this planning? Scroll down to see classmate photos. We can always use more help so come to the next meeting on Thursday , October 7, 5 pm at The Eatery. We've booked the Eatery party room for the rest of the year.
Want to know about reunion plans so far? Click on the left tab "61st Reunion Planning" right under "Thank You Donors". The new page will tell you about hotel registration and other activities related to the reunion. More reunion pages will be added for registering and paying online.
Our LINKS 61st Class Reunion is June 3-5, 2022
Embassy Suites, Lincoln
.....
Thank You!
The "Thank You Donors" page (left tab, third down) has been updated as of September 14, 2021 with donations since the last reunion. We sincerely appreciate your generosity and thoughtfulness. Your donations are used to cover website & licensing and reunion costs enabling us, most recently, to host the upcoming 61st reunion of the 61st Class. If you made a donation, please check to make sure your name is on the updated list.
....
"Ruby Slippers"
Sunken Gardens Theme 2021
"Ruby Slippers" theme harkens back to the original intent of the gardens when it was created in the midst of the Depression: to provide something beautiful to the city of Lincoln in uncertain times, and to remind the community that there's no place like home. Red and yellow flowers now weave throughout the garden like ruby slippers on a yellow brick road.
.....
Renewal Plans for Sharp Building at 13 & M Street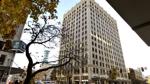 .....
LHS Gathering News
Please Join Us - Always Room for More!
2021-22 DINNER SCHEDULE
LHS Monthly Dinners for this reunion year will always be on the first Thursday of the month at 5 pm at The Eatery, Van Dorn Plaza.
2022
February 3
March 3
April 7
May 5
June Reunion - No Meeting
.....
Dinner Photos
Photos from June 3, 2021 Dinner/Planning Meeting at the Eatery
Photos from July 8, 2021 Dinner/Planning Meeting at the Eatery
Photos From August 5, 2021 Dinner/Planning Meeting at the Eatery
Photos from October 7, 2021 Dinner/Planning Meeting at the Eatery
DINNER GROUPS ARE BACK!
Join classmates at these upcoming events!
Photos below from Guys Dinner, November 10, 6 pm, Mulligan's, 56th & Old Cheney. Next dinner second Wednesday, January 13, 6 pm, Mulligan's.
Girls Lunch, every 3rd Thursday of the month, 11:30 am, Valentino's, 35th and Holdrege. Please notify Shiela Thomas Alemzadeh to let her know you are coming so she can reserve seats.
See photos of all LHS Gatherings in "Photo Gallery" (left tab), under "Classmate Gatherings"
• • •
We'd like your help to update our classmate contact information prior to our 61 + reunion.
PLEASE pass along addresses, emails, cell phones, land lines and health status regarding our LHS classmates. Any phone calls you would like us to make, we will do gladly.
It has always been the goal to compile a complete class list. All LHS students who attended LHS for part or all of the years of fall 1958 through spring 1961. This list appears on this website under "Classmate Profiles". For most we have their address. But never sure if we're current. So please, pass along what you know. Any name with no symbol following it, is a classmate who has not joined the website.
Future LHS Class of 1961 Reunion plans will be sent via U.S. Mail to everyone for whom we have an address. The LHS Class of 1961 website may be accessed by any classmate with an email address. To join the website click on your name under "Classmate Profiles" and follow the directions. Much more class information is available and shared regularly on the website for those who would like to use it.
Click "Contact Us" - on the right, top of page.
Thank you!
• • • • •
Historic 1920 Photo of LHS