Lincoln High School


Class Of 1961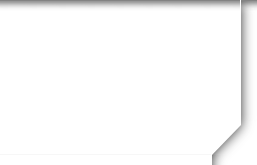 Not a member?
JOIN HERE
Find and click on your name.

UPCOMING BIRTHDAYS

Show More
WHO'S ONLINE NOW
No registered users are online right now.
MISSING CLASSMATES
Know the email address of a missing Classmate? Click here to contact them!
WHERE WE LIVE
Who lives where - select from the dropdown to find out.




Show Classmates on map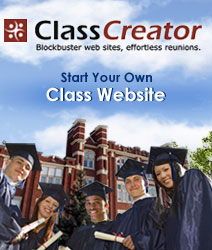 ANNOUNCEMENTS
Welcome to the Official LHS Class of 1961 Website
Since 2009 - over 205,700 Site Visits!
.....
Online Reunion Registration
Click on the "61st Reunion Registration Here" top left tab on this page.
Start by clicking on the event(s) you wish to attend. Follow "continue" instructions and your name will appear. Pay with credit card through PayPal if you are a member or indicate you are a guest. You may also register and mail a check to Mary Gilbert Jorgensen. See registration page for her address. Click on "Contact Us" top right tab with questions.
Look at the "Who's Attending Our 61st Reunion?", upper left tab, for a growing list of classmates who have completed their registrations, either online or by mail.
Please don't hesitate to register at any point in time. We have a "soft" deadline. Come one, come all! There is always room for more.
.....
Click here for an LJS article about saving the Pershing Auditorium Mural. Donations are needed to raise funds to remove, restore and rebuild the mural at the Lancaster Event Center.
.....
The LHS library media center staff has completed a huge project of digitizing LHS history and records from their collection. It includes photos, Advocates, LINKS yearbooks and other sources. Click here to reach the web site and enjoy the search through our history. Huge thanks to the media staff from the Class of '61!
.....
HAPPY 150TH BIRTHDAY, LINCOLN HIGH!
Sunday, April 3, 2022

For 150 years, Lincoln High has been a place where people from all over our city and all over the world have come to together. Lincoln High celebrated it's 150th Anniversary, Sunday, April 3rd, with an attendance estimated at 2,000 LHS supporters. Activites included a tour from a current Link, LHS History come alive posters, a 150th Art Show and more. #LHS150
.....
David E. Burk died March 19, 2022. His sister, Carole Burk Hampsh, was kind enough to pass along this information. Please click here to read David's "In Memory" page.
.....
Tom W. Beach died in Hot Springs, Arkansas on November 19, 2021. News has reached us through classmate Bob Bettenhausen. Please click here for Tom's "In Memory" page. The Class of 1961 sends sincere condolences to Tom's family.
.....
The sad news has reached us that classmate David Mitchell died Wednesday, March 16, 2022. Please click here to see David's "In Memory" page for further details. The Class of 1961 sends condolences to David's three children and their families.
.....
Preparing for a mailing reveals information that often isn't current. Cathy Stump Rauch found these classmates while looking for contact information prior to the mailing.
• Lynn A. Neumann died July 26, 2021 in Kansas City. Click here for Lynn's "In Memory" page.
• Frederick A. Glover died August 2, 2021 in Florida. Click here for Fred's "In Memory"page.
• Robert H. Failing died December 19, 2019 in Clearwater, Florida. Click here for Bob's "In Memory" page.
• Gloria Jean Daugherty Hendrix died November 15, 2021 in Sandpoint, ID. Click here for Gloria's "In Memory" page.
• Linda Chattin Colquette died September 3, 2017 in Gilbert, AZ. Click here for Linda's "In Memory" page.
• Barbara J. Hedges Wright died October 16, 2019 in Lincoln. Click here for Barbara's "In Memory" page.
• Michael M. McGrath died September of 2021 in South San Diego, CA. Click here for Mike's "In Memory" page.
• Carl Robinson died on September 9, 2021 having lived near Lincoln. Please click here for Carl's "In Memory" page.
• Corwin D. Moore died on September 6, 2020. He lived in Ypsilanti, MI. Please click here for Corwin's "In Memory" page.
• Earl Baldwin of Billings, MT died September 2020. Please click here for Earl's "In Memory" page.
• Tony Holder of Seattle, WA died in 2017. Please click here for Tony's "In Memory" page. On 5-11-2022 more information was added.
*Add your memories or thoughts to pages belonging to each of these classmates as you think about them and our times together throughout our years as classmates.
.....
LOVE OUR LINKS!
61'ers WILL gather in Lincoln, June 3-5, 2022
Embassy Hotel fixed rate room block reservation is nearly filled. Make online hotel reservations at LHS rates by Clicking Here.
Reunion Registrations have been mailed. If you haven't received one as yet, click on the "Contact Us", left tab and let us know.
Online reunion registration is live now.
.....
Scroll way down for photos of the March 9 Guy's Dinner. Thanks Dave Drevo for taking pics all these years!
.....
Lincoln Historians, James McKee and Edward Zimmer authored a new book about Lincoln featuring their combined postcard collections. Click here for the background story. Looks like there will be more in the Postcard History Series.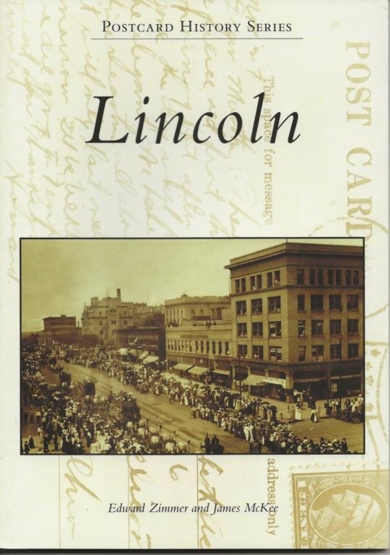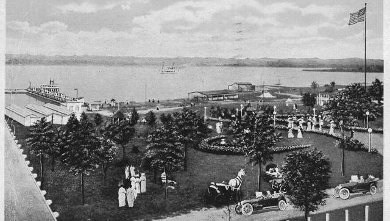 Capitol Beach 1920's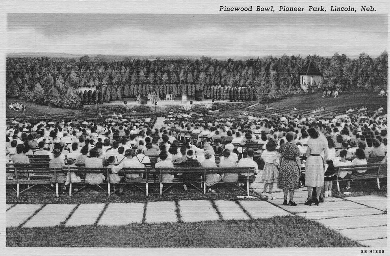 Newly Constructed Pinewood Bowl, 1951
Click here for more postcard photos shared in the book.
....
LINKS IN THE NEWS
CONGRATS!!
....
Huskers offer 6'4" Links Beni Nygoyi for a wide receiver spot.
Click here for the LJS article and photo.
....
The Scribe is back!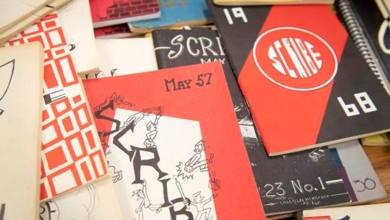 From 1930 on, with the exception of a few years in the 40's and the last two years due to Covid, The Scribe has been published every year. Now it's back through the persistence of Deb McGinn, Creative Writing and English Teacher at LHS. Click here for the LJS story. Let us hear if you contributed to The Scribe or helped with the publication.
....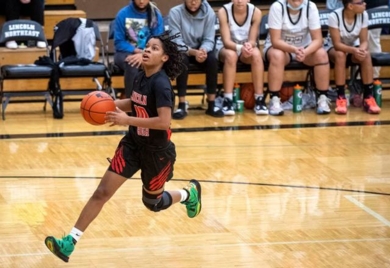 The Lincoln High women's basketball team is ranked 4th having had their best season to date in 21 years. Senior guard, J'Unti Franklin has emerged as a points leader in an already talented line up. Click here for the LJS article.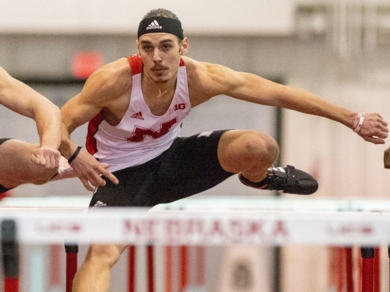 Lincoln High grad and holder of several state high school records in the hurdles Darius Luff is making a national name for himself as a Husker track and field star. Now in his 3rd year with UNL, Darius hopes to keep lowering his times and his coaches say it will most likely happen this spring. Go Links!
....
2005 LHS grad and grandson of our classmate Gary Drager, has been recognized as Nebraska's Police Officer of the Year. Details of Jason Drager's accomplishments can be seen by clicking here on this link. Congratulations to Gary and his family.
....
Can You Help?
Postcards mailed to the classmates listed in the box below were returned and no forwarding address has been located. If you have more current information of their whereabouts please use the "Contact Us" tab and let Cathy Stump Rauch know. You also may email at heycathy@gmail.com. Thank you
FYI, twenty seven "Save the Date" postcards were resent and hopefully these will find our classmates. Need updated address for:
MORE TO COME, NO DOUBT!

For reunion information to date click here for new 61+Reunion Planning web page or see left tab. If the postcard below didn't land in your mailbox by now, please let us know through "Contact Us", left tab.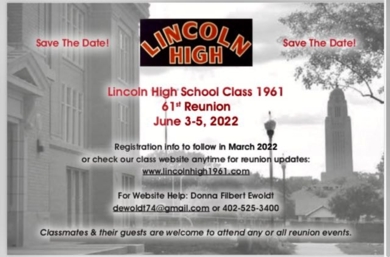 Want to know who is helping with all of this planning? Scroll down to see classmate photos.
Want to know about reunion plans so far? Click on the left tab "61st Reunion Planning" right under "Thank You Donors". The new page will tell you about hotel registration and other activities related to the reunion. More reunion pages will be added for registering and paying online.
Our LINKS 61st Class Reunion is June 3-5, 2022
Embassy Suites, Lincoln
.....
Thank You!
The "Thank You Donors" page (left tab, third down) has been updated as of September 14, 2021 with donations since the last reunion. We sincerely appreciate your generosity and thoughtfulness. Your donations are used to cover website & licensing and reunion costs enabling us, most recently, to host the upcoming 61st reunion of the 61st Class. If you made a donation, please check to make sure your name is on the updated list.
.....
LHS Gathering News
Please Join Us - Always Room for More!
2021-22 DINNER SCHEDULE
LHS Monthly Dinners for this reunion year will always be on the first Thursday of the month at 5 pm at The Eatery, Van Dorn Plaza.
2022
MAY 5
JUNE 3-5
61st Class Reunion - Embassy Hotel
JULY 7
AUGUST 4
SEPTEMBER 1
OCTOBER 6
NOVEMBER 3
DECEMBER 1
.....
DINNER GROUPS ARE BACK!
Join classmates at the any and all events!
Photos from March 3, 2022 LHS Monthly Dinner and Reunion Planning Committee
Photos from April 7, 2022 Dinner/Planning Meeting, The Eatery
GUYS DINNERS
Photos below from Guys Dinner, March 9, 6:00 pm, Mulligan's, 56th & Old Cheney. Next dinner second Wednesday, May 11, 6 pm, Mulligan's.
Girls Lunch, every 3rd Thursday of the month, 11:30 am, Valentino's, 35th and Holdrege. Please notify Shiela Thomas Alemzadeh to let her know you are coming so she can reserve seats.
See photos of all LHS Gatherings in "Photo Gallery" (left tab), under "Classmate Gatherings"
• • •
We'd like your help to update our classmate contact information prior to our 61 + reunion.
PLEASE pass along addresses, emails, cell phones, land lines and health status regarding our LHS classmates. Any phone calls you would like us to make, we will do gladly.
It has always been the goal to compile a complete class list. All LHS students who attended LHS for part or all of the years of fall 1958 through spring 1961. This list appears on this website under "Classmate Profiles". For most we have their address. But never sure if we're current. So please, pass along what you know. Any name with no symbol following it, is a classmate who has not joined the website.
Future LHS Class of 1961 Reunion plans will be sent via U.S. Mail to everyone for whom we have an address. The LHS Class of 1961 website may be accessed by any classmate with an email address. To join the website click on your name under "Classmate Profiles" and follow the directions. Much more class information is available and shared regularly on the website for those who would like to use it.
Click "Contact Us" - on the right, top of page.
Thank you!
• • • • •
Historic 1920 Photo of LHS