Lincoln High School


Class Of 1961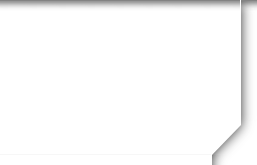 Not a member?
JOIN HERE
Find and click on your name.

UPCOMING BIRTHDAYS

Show More
WHO'S ONLINE NOW
No registered users are online right now.
MISSING CLASSMATES
Know the email address of a missing Classmate? Click here to contact them!
WHERE WE LIVE
Who lives where - select from the dropdown to find out.




Show Classmates on map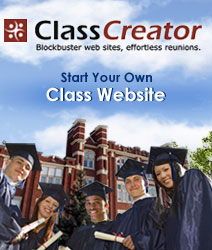 ANNOUNCEMENTS
Welcome to the Official LHS Class of 1961 Website
Since 2009 - over 216,800 Site Visits!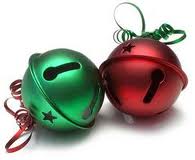 .....
Sadly we report the death of Terry David Kugren's daughter, Lisa Kugrens-Hungate on November 11, 2022. We send our deepest sympathies to Terry and her family. For more information, click here on the "News and Concerns" page. Classmates are encouraged to post condolences and messages of support on Terry's profile page. Click here.
.....
Classmate Aaron Wilson is home and recovering from quadruple by-pass heart surgery. On November 11 Aaron was taken by ambulance to Bryan East and surgery occurred on November 13. After 7 days in the hospital Aaron was well enough to return home. He is under strict orders to take it easy and is following those instructions closely! Continue to improve, Aaron!
.....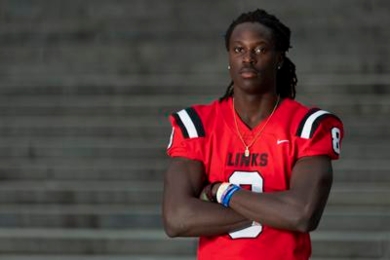 New Husker Football Coach Matt Ruhle visited Lincoln High School on Friday to recruit LHS football star Beni Ngoyi who has been committed to Iowa State. Keep your fingers crossed.
.....
The 1957 Pershing Mural will be installed at new Wyuka Park.
CLICK HERE for LJS article.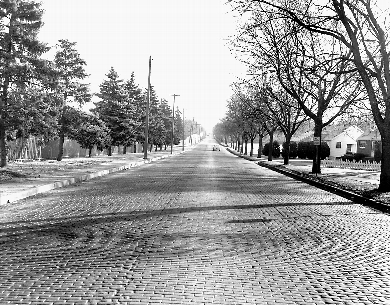 Wyuka on the left at 33rd and O looking east.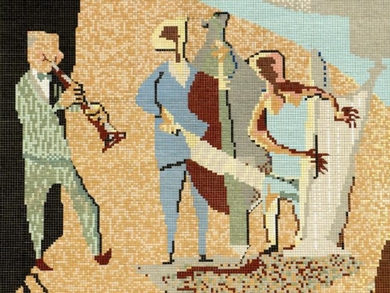 Tile work close-up.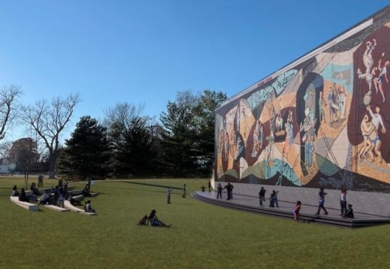 Southwest corner of Wyuka cemetary by the swan pond is the proposed new location for a park, outdoor performance area and other amenities. Funding is needed.
.....
Not a Sound by Tim Timpkin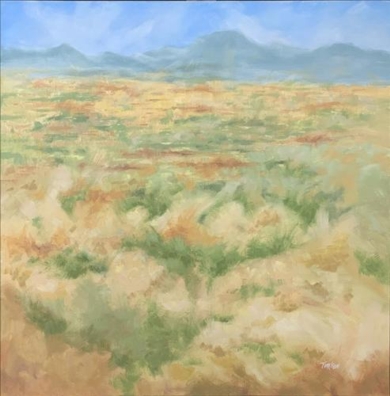 Our classmate Charles "Tim" Timken will exhibit his latest paintings in the "OVERVIEW" series at the Burkholder Project starting First Friday, November 4. "His show will include a variety of subject matter, style and mediums as he moves between fully realized subjects to beautiful abstractions." LJS Oct. 30, 2022.
.....
Renee Jones, LHS, is the 2023 Nebraska Teacher of the Year. Scroll down for the article.
.....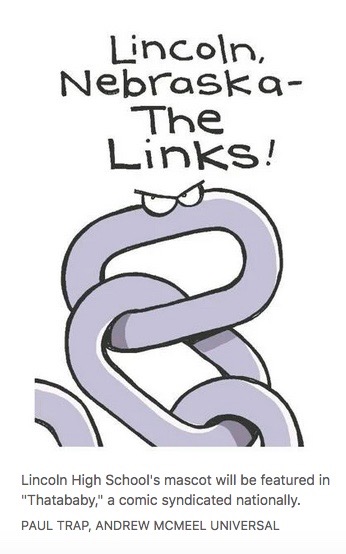 Lincoln High Mascot, the Links, is featured in a syndicated cartoon "Thatababy" by Paul Tapp. Click here to see the fun article and why the Links were chosen in the "Mascoties" special issue.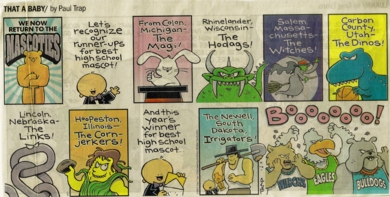 .....
Click here for 2022 Sunken Garden Photos. Beautiful!
.....
PHOTOS OF THE 61ST REUNION!!!
Click here for the
Reunion Photo Gallery to date. Send your photos.
If you were taking photos at our June 3-5, 2022 61st Class Reunion would you please send them by email to Donna Filbert Ewoldt? Photography was one job not specifically assigned by the committee to any classmate and we are not sure who may have what. They will be shared here on the website. THANK YOU SO MUCH!!!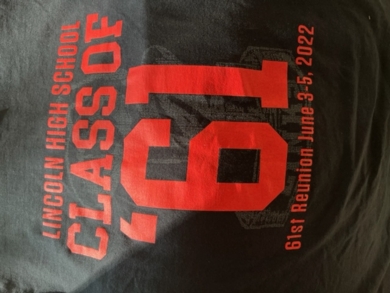 .....
The LHS library media center staff has completed a huge project of digitizing LHS history and records from their collection. It includes photos, Advocates, LINKS yearbooks and other sources. Click here to reach the web site and enjoy the search through our history. Huge thanks to the media staff from the Class of '61!
....
LINKS IN THE NEWS
CONGRATS!!
.....
LHS's Renee Jones named 2023 Nebraska Teacher of the Year
The award is "bestowed annually to teachers who are exceptionally dedicated, knowledgable, skilled and who have the ability to inspire students of all backgrounds and abilities to learn." Click here for the full LJS article.
.....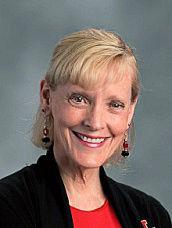 Deborah McGinn, LHS Teacher for nearly 40 years, is featured in a front page LJS article about her LHS career and now her retirement at Union College as a writing consultant. Click here for her love story about teaching and Lincoln High. "Another Lincoln High job well done" is used to describe Deb.
.....
Senior Riek Bol creates his gift to Lincoln High, a video showing the 150 year history of the High. Click here for the LJS article. Riek says there isn't another high school in the state that is more connected than LHS. Go Links!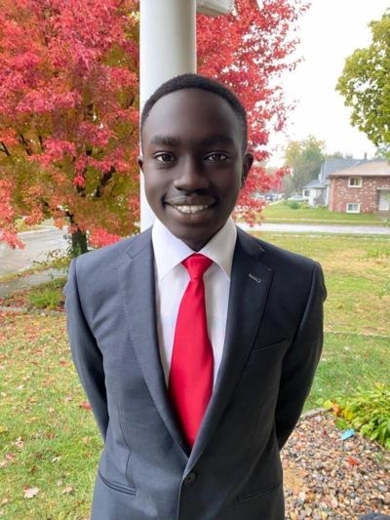 ....
LHS Track Stars
• LHS Senior, Dajaz DeFrand tied the all-time Class A state record in 100 meter dash at 11.60, broke the state record in the 200 and ran the winning anchor leg in rhe 40 meter relay. She will compete on Florida State Track Team next year.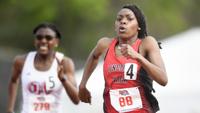 • Links Jr. Javon Luety wins gold Class A medal at stste in 100 meter hurdles. Worked with LHS grad Darius Luff, now UNL hurdler, on his starts.
....
The Scribe is back!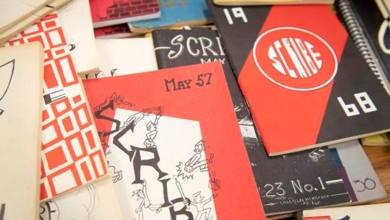 From 1930 on, with the exception of a few years in the 40's and the last two years due to Covid, The Scribe has been published every year. Now it's back through the persistence of Deb McGinn, Creative Writing and English Teacher at LHS. Click here for the LJS story. Let us hear if you contributed to The Scribe or helped with the publication.
....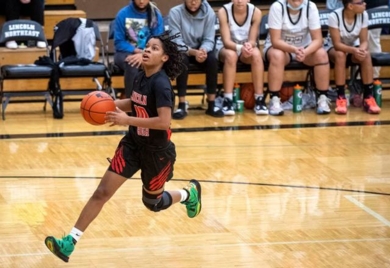 The Lincoln High women's basketball team is ranked 4th having had their best season to date in 21 years. Senior guard, J'Unti Franklin has emerged as a points leader in an already talented line up. Click here for the LJS article.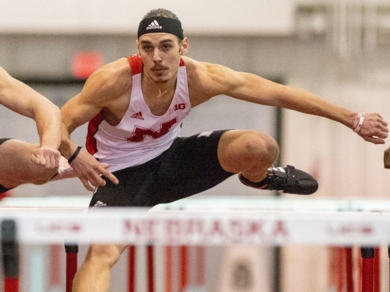 Lincoln High grad and holder of several state high school records in the hurdles Darius Luff is making a national name for himself as a Husker track and field star. Now in his 3rd year with UNL, Darius hopes to keep lowering his times and his coaches say it will most likely happen this spring. Go Links!
....
The "Thank You Donors" page (left tab, third down) has been updated as of JUNE 2022 with donations since the last reunion. We sincerely appreciate your generosity and thoughtfulness. Your donations are used to cover website & licensing and reunion costs enabling us, most recently, to host the upcoming 61st reunion of the 61st Class. If you made a donation, please check to make sure your name is on the updated list.
.....
LHS Gathering News
Please Join Us - Always Room for More!
2021-22 DINNER SCHEDULE
LHS Monthly Dinners for this reunion year will always be on the first Thursday of the month at 5 pm at The Eatery, Van Dorn Plaza.
2022
DECEMBER 1
.....
DINNER GROUPS ARE BACK!
Join classmates at the any and all events!
Photos from March 3, 2022 LHS Monthly Dinner and Reunion Planning Committee
Photos from April 7, 2022 Dinner/Planning Meeting, The Eatery
Photos from the July 7, 2022 Dinner at the Eatery
Photos from the September 1, 2022 LHS Monthly Dinner at The Eatery.
Photos from the October 6, 2022 dinner at The Eatery
Photos from the November 2, 2022 LHS Monthly Dinner at the Eatery
GUYS DINNERS
Photos below from Guys Dinner, November 9, 6 pm, Mulligan's.
Girls Lunch, every 3rd Thursday of the month, 11:30 am, Valentino's, 35th and Holdrege. Please notify Shiela Thomas Alemzadeh to let her know you are coming so she can reserve seats.
See photos of all LHS Gatherings in "Photo Gallery" (left tab), under "Classmate Gatherings"
• • •
We'd like your help to update our classmate contact information prior to our 61 + reunion.
PLEASE pass along addresses, emails, cell phones, land lines and health status regarding our LHS classmates. Any phone calls you would like us to make, we will do gladly.
It has always been the goal to compile a complete class list. All LHS students who attended LHS for part or all of the years of fall 1958 through spring 1961. This list appears on this website under "Classmate Profiles". For most we have their address. But never sure if we're current. So please, pass along what you know. Any name with no symbol following it, is a classmate who has not joined the website.
Future LHS Class of 1961 Reunion plans will be sent via U.S. Mail to everyone for whom we have an address. The LHS Class of 1961 website may be accessed by any classmate with an email address. To join the website click on your name under "Classmate Profiles" and follow the directions. Much more class information is available and shared regularly on the website for those who would like to use it.
Click "Contact Us" - on the right, top of page.
Thank you!
• • • • •
Historic 1920 Photo of LHS