Lincoln High School


Class Of 1961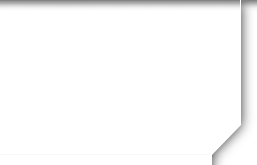 TODD J. HOOVER
Profile Updated:
February 7, 2019
| | |
| --- | --- |
| Residing In: | Woodstock, IL USA |
Children/Grandchildren:
12 grand children and fourteen great grand children as of Feb 2019 All of these fine people are the More…

products of: Tim [Kathryn, Lenny]; Tracey [Sam], and; Steve [Michelle]. Our children were born 1963, 1964 and 1965, respectively.
| | |
| --- | --- |
| Former/Current Occupation(s): | Professor at Loyola University Chicago - retired |
Schools Attended:
Peru State College Biology and Math
University of Nebraska - Lincoln Graduate studies

Attended community colleges to enhance myself:
Elgin Com College - Math and Computers
Miami Dade College - Real estate investment
Kilgore College - Book keeping
Community/Volunteer Activites:
Teach adults who dropped out of high school to help them earn their GED. This was a most rewarding experience for me. Was able to obtain grants each summer from state of Texas to help GED graduates transition to college. The combination of the GED classes during fall and spring and five consecutive grants kept me involved almost too much. Enjoyed the exeriences enormously! But, decided to completely stop teaching as of Summer 2013.

p.s. I am enjoying 100% retirement completely and fully!
Share 1 or 2 LHS Memories:
There are so many wonderful memories!!! I honestly do not know where to start... Maybe my daily activities with Wayne, Don, Tony, Ron, Doug and a many others!!!!

I still wish "King's" was open... spent a lot of hours and a lot dollars at King's located at 40th and South.
Brief Life Summary Since 1961:
After high school, I finished my bachelor degree at Peru State College. Taught Biology at the high school level then earned graduate degree at the University of Nebraska [Ph.D.]. Moved to Oregon and taught at Southern Oregon University for a few years and then moved to Chicago [Loyola University Chicago]. Taught there for years and years - retired early - this was a fabulous career choice. Moved to Miami Beach where I worked at Miami Dade College for a short time. Lived in Texas and worked at Kilgore College on a part time basis with GED program - now retired, I enjoyed teaching these last few years.

We have made major change in life - bought town home in 2012 which we like very much. Sold our home in Texas spring 2016 and bought another town home June 2016. The town home is located in Shreveport, LA... This new life style will be interesting to say the least. We have down sized and then down sized some more. I discovered I am a "hoarder" where I kept far, far too many "things". I am now "free". Just a tool box remains. No snow removal, no lawns to mow - just living a lot of life. I will let you know how this works out when I reach 85, then 90..... In the meantime, I am bicycling my way to long life with 40 to 50 per week as my goal mixed with fitness center activities. And, I read a lot - 85% pure fiction and 15% non-fiction.