Lincoln High School


Class Of 1961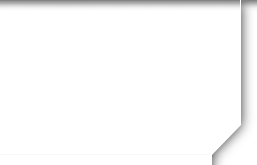 ROSEMARIE JACOBS MAGEE
Profile Updated:
October 7, 2017
| | |
| --- | --- |
| Residing In: | OVERLAND PARK, KS USA |
Children/Grandchildren:
Son: Michael J. Schwabauer (Mar 1967) and wife Krystal (Apr 1971) married Apr 2008 --Gracie Ann (Aug More…

2001), Abigail (Apr 2004). Son: Douglas H. Schwabauer (Apr 1970) and wife Kelly (May 1971) married Aug 1997 -- Molly Jean (Feb 2001), Elizabeth "Libby" Rose (Dec 2003). Jake's son Kerry Magee (May 1956) and daughter Erin Magee (Apr 1958). All of whom live within 30 minutes of our home in Overland Park.
| | |
| --- | --- |
| Former/Current Occupation(s): | Both CORE Associates & Send-Out-Cards are "former." My current location is community and church volunteering!! |
Schools Attended:
Park Elementary (K-6)
Everett Jr High (7-9)
Lincoln High School (10-12)
University of Nebraska (1961-1965)
Community/Volunteer Activites:
Volunteer activities include Johnson County Community College Cultural Education Center Usher & Ticket Taker; United Methodist Church of the Resurrection, Leawood, KS: Commissioned as a "Congregational Care Minister", Communion Steward, Adult Sunday School participant and teaching team, "Adoration" Women's Vocal Ensemble, Piece Makers Quilting Group, creating lap quilts for church members and gurney/cot sized quilts for injured military personnel. Retired Stephen Ministry Program Coordinator for COR. Elementary School Teacher's Aide; SafeHome Shelter for abused women and children; Inner City Food Kitchen-help prepare and serve noon meal for 300+ once a month; Johnson County Library Cashier for major Annual Used Book Sale. Former volunteer, then staff member of Ten Thousand Villages in downtown Overland Park.
Share 1 or 2 LHS Memories:
Joy Night especially the "Raggedy Ann and Andy" dance! What fun that was! Remembering Jan Johnson and me tap dancing on stair-case platforms my dad made! Hobo Day ... did we really do that? The box cars / trains to football games in Omaha ... those were 'memorable' for sure!! Overnights with girlfriends ... cheering for our LINKS ... becoming a cheerleader was such an honor. Lots of favorite teachers ... lots of favorite classes. High School was a great time in my life ... warm memories of lots of good, good friends!
Brief Life Summary Since 1961:
1961: On to NU in their newly accredited 4-year, Bachelor of Science degree in Medical Technology, which included 12 months clinical work at UN Medical Center in Omaha. I pledged, and became an active member and officer of Alpha Xi Delta sorority. I graduated June 12, 1965, married Roger Schwabauer (LHS Class of 1960) on June 19 and we moved to KC June 26!

We rented a duplex and I began work as a Medical Technologist at Shawnee Mission Hospital, while Roger worked nights as Warehouse Manager for Procter and Gamble. In 1966 Roger went into Army OCS; Mike was born 1967 at Ft Sill, Oklahoma. Mike and I moved back to Lincoln when Roger went to Vietnam a year later. Roger mustered out in 1969 when he returned to the US and we moved back to Overland Park into another duplex!

Doug was born in 1970 in Kansas City, MO. For 10+ years, I was active in Colonial UCC church, served on the Church Council, sponsored High School Youth Group and accompanied them on many mission trips. A multi-denominational group of ministers formed Consultant / Trainers Southwest (C/TS) to train lay leaders in the churches in the Mid- and South-west. I became an active part of C/TS as an attendee for many years, edited the "NEWSLOOP" quarterly, and served on the Board and then as president for three years. Also various community activities kept me busy, along with "Mom" activities like Cub Scout Den Mother, Room mother, etc, etc, etc.

Roger and I divorced in 1977, though we remained very good friends til his sudden and unexpected death in 2000. (Both Roger's and my second marriages were not successful.)

In the late 70's, I was promoted to Clinical Laboratory Manager at Shawnee Mission Medical Center. There I served on many in-house committees, including executive interview committees, and other Executive level groups. I was a founding member of a new national organization - CLMA - Clinical Laboratory Managers Association, and served on that Board coordinating the greater midwest region, simultaneously forming the first CLMA chapter in the KC area.

In the community, I served on the Kansas Conference board of the United Church of Christ and was appointed to an Advisory Board seat of Eden Theological Seminary in St Louis. As president for 4 years of Johnson County Mental Health Association, my efforts were recognized as Volunteer of the Year 2 consecutive years for Johnson County and 1 year for the State of Kansas.

Both of our sons went on to college: Mike at Kansas State University in Fine Arts and Doug at the University of Colorado, Boulder, in Computer Science. It was then that I formed and was CEO of CORE Associates - a Training and Personal Development Seminar Company, based in Kansas City. To support myself and two guys in college, I worked part time as a Med Tech weekends and nights and in the day time marketed, created, and delivered personal development training programs and consulted in companies throughout the U.S. Training was and still is my passion - though not as actively as I once was!

During that time, I also served on the Board of Directors for Carlson Learning Company, Mnpls, MN, and received numerous sales awards and was named "Mentor of the Year" in 1994 by the staff of CLC.

Jake Magee and I married in 1990, having been good friends for many years and worked together at Valley View UMC. In 1994, we moved our church membership to Church of the Resurrection United Methodist, in Leawood, KS. I retired and sold my training business (CORE Associates) that included an active website, retail clients, & training client lists.

Both of my sons have married wonderful women and each has 2 daughters - the shining stars in our lives! You'll see the 6 "girls" who have given new meaning to my life ... as "Granny Rose." (Not a bad return-on- investment for raising two fine young boys into outstanding young men!!)

Erin and Kerry Magee live near us - Erin in KC, Ks, and Kerry in Lawrence. Each is single, and join us on many occasions for celebrations, recitals and ballgames!

Jake and I have traveled with friends and with church groups to Spain, Germany, Austria, Switzerland, Greece, Turkey, Italy, and also throughout the USA with Jake's various Senior Softball Tournament teams. In February 2012 we will take the "dream trip of our lifetime" as we travel through Israel following Christ's journey from birth to death and resurrection.

We enjoy time with our families, our church community, attending various cultural and sporting events throughout KC, volunteer work in various venues, taking care of the lawn (Jake) and gardening (me), reading, movies, and just hangin' out together! We have been greatly blessed in so many ways. Along with our families, we are also grateful for good health, and most especially, several different groups of friends who are supportive and have become our 'extended family'.

Our granddaughters are 2 sets of 7 year olds and 2 sets of 10 year olds this year ... they're growing up way too fast. We attend and thoroughly enjoy their dance recitals, softball-soccer-basketball-gymnastics-school programs - just being with them is such a thrill!

It's hard to believe that we're 50 years out of high school, Class of 1961! Mike & Doug asked me years ago "... if you could live your life "over" again, would you change anything?" The answer was and still is "No". Without all the hills and valleys, ups and downs, laughter and tears, good times and not-so-good times, I wouldn't be who I am today ... and I'm glad to have had the experience of every moment along the way!

Can't wait to see everyone at the reunion! Be safe and God bless!!