Lincoln High School


Class Of 1961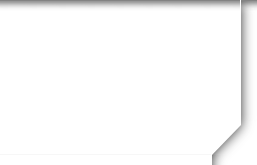 In Memory
Tony Holder
Robert A. "Tony" Holder died November 26, 2017 in Seattle, WA. After high school Tony moved to and lived in NYC where he studied, performed and taught dance along with acquiring training in tai chi which he also taught. Moving from NY to the Bay Area, specifically Berkley CA, Tony completed a B.S. degree in Anthropology from UC Berkley and then back to NYC where he completed an M.A. in Anthropology from The New School. He returned to Seattle where he primarily focused on medical systems in his work. Later he worked on earthquake refitting of homes and buildings in the Seattle area. Tony fell ill in July of 2017 and was diagnosed with a fungal infection which was too challenging to overcome. He died in November. A memorial service was held for Tony's friends and family in Seattle. His sister, Teresa, shared these milestones in Tony's life. Tony also has a brother, Marcus, in the Bay Area and several neices and nephews. Tony is deeply missed by his family and friends. We are grateful to have received these details and send condolences to Tony's family.
This additional information was received:
This is the life summary from the program at Tony's memorial. He died on November 26th, 2017. I hope this is useful. Thanks for reaching out. I am sure Tony would be happy to have his old friends know more about his life and his passing. Best wishes, Teresa.
Robert Anthony "Tony" Holder was born on June 25, 1943 in Chicago Illinois to Julia Harrison and Preston Holder. His parents divorced in 1945 and he was raised by his mother in Chicago, Los Angeles and Palo Alto, CA, until his sophomore year in high school when he began living with his father, stepmother Joyce and siblings Marcus and Teresa in Lincoln, Nebraska. Tony attended Lincoln High School, lettering in swimming.
After graduating from high school in 1961 Tony moved to NYC to pursue a dance career. He was an assistant to the painter Robert Rauschenberg and studied dance with Merce Cunningham. Tony became involved in the Judson Dance Theater, an influential avant garde dance group. By the late 1960's Tony began studying T'ai Chi Chuan with Chen Man Ching and William Chen. He moved to Seattle in 1970 where he worked and taught dance and T'ai Chi.
Tony began attending UC Berkeley in 1972. Following Preston and Joyce's footsteps as anthropologists, he graduated with a degree in Anthropology and Linguistics in 1976. He also taught T'ai Chi. Tony and Kathy Barker married in Berkeley; they divorced with no children.
Tony returned to NYC to attend graduate school at the New School for Social Research and in 1980, received his Masters degree in Medical Anthropology and did course work for a PhD. During this time he lived in Greenwich Village and worked as a portrait/fashion photographer and home renovator. He taught classes in both T'ai Chi and yoga.
Throughout his life, Tony appreciated and engaged in the arts including dance, photography, drawing and painting. He enjoyed going to art museums and galleries and was very interested in spirituality, especially Eastern religion, astrology and alternative health practices.
After completing graduate school, Tony moved to Seattle where Joyce and Teresa lived. He started an earthquake retrofitting company, Home Improvement Services, and volunteered at the Phinney Neighborhood Association tool library in the 1990's where he taught earthquake retrofitting classes. He continued to practice T'ai Chi and explored his love of dance through ballroom dancing and tango. In 2017 Tony worked for the City of Seattle as a building inspector. Tony was working, volunteering and exploring his many interests until he became ill with histoplasmosis in the spring of 2017. He passed away unexpectedly on November 26, 2017 from complications of the disease.
We will miss Tony's kind and non-judgmental spirit, his always unique viewpoint, the way he moved his hands when he talked, his storytelling and story-listening, and his commitment to community and seeing/seeking an alternative way.