Lincoln High School


Class Of 1961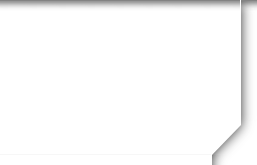 In Memory
Nancy E. Stark
Word has reached us that Nancy Stark died on Wednesday, May 25, 2022. Nancy moved to Kamas, UT after retiring as Director of MN State Agency of Architects in Minneapolis, MN, a few years ago. Nancy choose the beautiful state of Utah as her retirement destination to live near family. More information will be posted here as it becomes available. The LHS Class of '61 sends sincere condolences to Nancy's family.
Obituary for Nancy Elizabeth Stark
After courageous battles with cancer, cardiac disease, and pulmonary insufficiency, Nancy passed peacefully on May 25, 2022. She was an amazing, accomplished woman and a friend to all who knew her. She was a native of Lincoln, Nebraska, and graduated in 1966 as one of the first women with a Bachelor of Arts degree in Architecture from the University of Nebraska. While at the university, she spent her summers as a student designer/historian working in San Francisco for the Western Office of Design and Construction with the United States National Park Service. After graduation and a brief period of Community Planning and Development in rural Nebraska, Nancy fulfilled a dream of working in Europe. She traveled to Stockholm, Sweden, and spent three years working as a designer with an established Swedish firm. While there, she enjoyed numerous European trips, a month of travel in the Soviet Union, and the honor of attending the Nobel Award presentation in 1968. Returning to the Midwest, Nancy enjoyed life and work in Minneapolis-St. Paul. She worked for the two largest architectural/engineering firms in the state as a Project Manager, Director of Interior Architecture, and Medical Planner. Her last position before retirement was working as the Director of the Capitol Area Architecture and Planning Board (CAAPB) for the State of Minnesota. She reported directly to the Lt. Governor and the Legislature regarding architectural projects and zoning within the capitol area. Nancy oversaw a major renovation of the Capitol building. Nancy maintained strong ties to Nebraska. She received a UNL Master Alumni award in 1975, participated on the College of Architecture Professional Advisory Council from 1984 until her retirement, and received a UNL Distinguished Alumni award in 1996. She was listed in the Minnesota Woman's Yearbook and Corporate Report Journal and participated in a Twin Cities young business women's mentorship program. From 1976 to 1982, Nancy served on the Nebraska Alumni Board. She was one of the original alums to participate in forming the Alumni Association's Cather Circle for promoting growth and education of women and served from 1999 to 2005. In addition to Nancy's professional accomplishments she was above all a loyal and loving friend and relative. She enjoyed her nieces, nephews, grandnieces, and extended family. Nancy spent time with family at the holidays, skiing and on numerous vacations. Nancy had a love for western culture and the mountains. After retirement, she realized her life time dream of living in the West. She moved to Kamas in ranch country in Utah. Nancy created a beautiful home with her collection of western art and her interior design expertise. She also remained close to her many friends in Minnesota and Nebraska. As always Nancy established many new friendships in Utah. Nancy was a founding member of the Kamas Valley History Group and helped document the history of nearby towns. She was close to her brother Roger and his wife, Phyllis, who were just a town away. They enjoyed sharing rodeos, concerts and the beautiful Kamas valley. Always a cat lover, Nancy adopted Slate in January. She's a sweet friendly cat and brought much joy to Nancy. She had strong but subtle faith, loved her family and friends and was gracious and kind to all. A Celebration of Life is planned at a later date.