Lincoln High School


Class Of 1961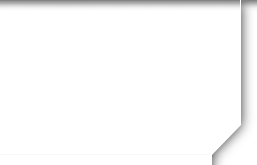 UPCOMING BIRTHDAYS

Show More
WHO'S ONLINE NOW
No registered users are online right now.
MISSING CLASSMATES
Know the email address of a missing Classmate? Click here to contact them!
WHERE WE LIVE
Who lives where - select from the dropdown to find out.




Show Classmates on map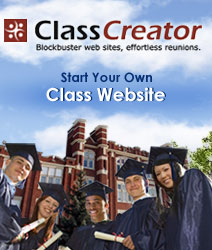 ANNOUNCEMENTS
Welcome to the Official LHS Class of 1961 Web Site
6 Years, 95,400 Site Visits
10,500 messages to each other!
55th LHS Class of 1961 Reunion - June 10-12, 2016
Try the online registration - quick and easy!
......
LHS Classmates will gather May 5 for our monthly dinner at The Parthenon, 56th & Edgewood, 5 pm.
Please join us!
......
The 55th reunion mailing has brought more sad news. Elva E. Stevens Price died March 18, 2015. Click Here for the obituary posted on her "In Memory" page.
......
Hey Whittier Classmates!
Hannah Huston, "The Voice" contestant from Lincoln, created this video in January in the old Whitter Jr. High auditorium. UNL hasn't remodeled this area as yet so the stage, those folding chairs and balcony are just like you left them.
Ms. Huston teaches at Arnold Elementary, a new school that replaced the old air base school on "Tanker Hill", upper left on photo below.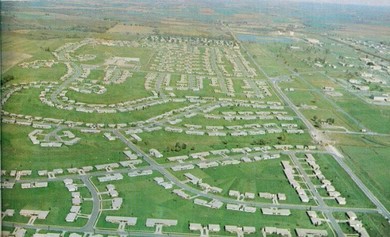 1,000 unit base housing shown here with Huskerville
near mature trees and Bowling Lake upper right.
Click Here for more detailed history about base & housing.
......
Click Here for an LJS slide show of Lincoln's Public Art projects.
......
Scroll down for photos of April 7, LHS Dinner at Chevy's
......
Tastee Inn site to be retail/apartments at 48th & Holdrege. Click Here for photos and article.
......
Click Here for a Vimeo video tour of Lincoln's Near South Neighborhood that includes LHS!
......
History of Lincoln High School
Click Here for great photos and commentary:
"Lincoln High School, An Architecturlal Historian's
Point of View with Ed Zimmer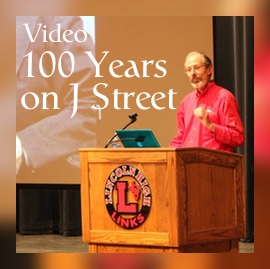 ......
See Photos (Below) of March 9, Guys Dinner
Scroll Down for Photos of April 7 LHS Dinner at Chevy's
......
The Silicon Prairie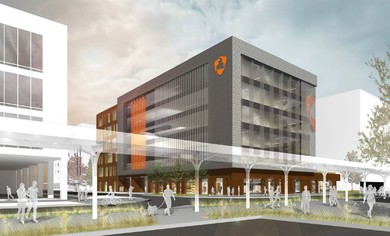 An explosion of software start-ups on the prairie include Lincoln's BULU BOX and HUDL. HUDL started in Lincoln with 4 employees, now has over 400 employees in 14 countries. Currently HUDL is building its world headquarters in downtown Lincoln, West Haymarket Canopy Street.
Click Here for CBS This Morning Covererage
Click Here for NPR
Click Here for Bloomburg News
......
Click Here for Lincoln Jr. Star images of "37 Signs of Progress". Use left/right arrows. See new construction all around town including the newest Val's at Southpointe.
......
Click Here for Reunion Planning Meeting News & Photos
......
Click Here for All Classmate Gathering Photo Galleries
......
Embassy Suites, 1000 "P" St., is the official 55th reunion headquarters. Reserve rooms now through May 19, 2016. Click Here for reservations, or call 402-474-1111 or 1-800-EMBASSY. The group reservation code is "LHC" for the "Lincoln High Class of 1961 Reunion." Click Here for an "e-brochure" on the hotel facilities.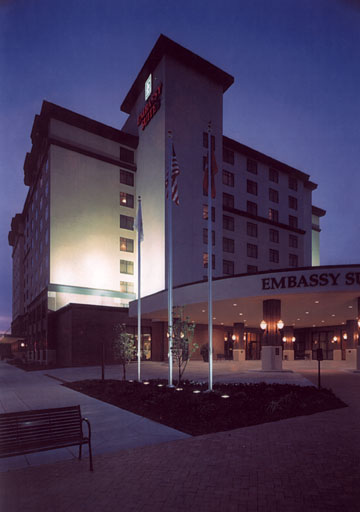 LHS 55th Reunion Information Here
On March 17, the Reunion Planning Committee folded and labeled the 55th Reunion Letter and Registration. It was mailed to all classmates on the database. Reunion information and registration will also be available on the web site. June is approaching fast--make your plans soon to reconnect with old friends in Lincoln for our 55th!
59 classmates and guests are registered for the reunion as of April 27!
Click on 55th Reunion Attendees for complete list and get on board!
......
Click Here and scroll down on "55th Class Reunion" tab
for meeting coverage and photo slide shows.
......
2015 means it is time to Update Your Profile!
Click on "Edit Profile" left tab & add/delete as you wish.
Do you have a new address, phone or email?
Grandkids, anniversaries, adventures, or old stories to share?
Photos, graduations, news, hobbies? Send us your favorite to upload!
STAY CURRENT & CONNECTED!
......
LHS Gathering News
Full 2016 LHS Monthly Dinner Calendar
Please Join Us - Always Lots of Room!
First Thursdays of the Month
May 5, Parthenon
June 2, Fireworks
July 7, Lazlo's at 56th & Old Cheney
August 4, Wilderness Ridge
September 1, Beacon Hills
October 6, Granite City
November 3, Outback
December 1, Dino's
See photos of all LHS Gatherings in "Photo Gallery" (left tab), under "Classmate Gatherings"
Come to dinner, 1st Thursday of every month, 5 pm, see calendar.
Guys meet the 2nd Wednesday, odd numbered months, at 6 pm, Mulligan's
• • • •
May 7, 2016 LHS Monthly Dinner at Chevy's
Mar. 9, 2016 Guys Dinner, Mulligans
Thanks Dave Drevo for the photos.
Click Here or on the Photo Gallery Tab for more "Classmate Gatherings"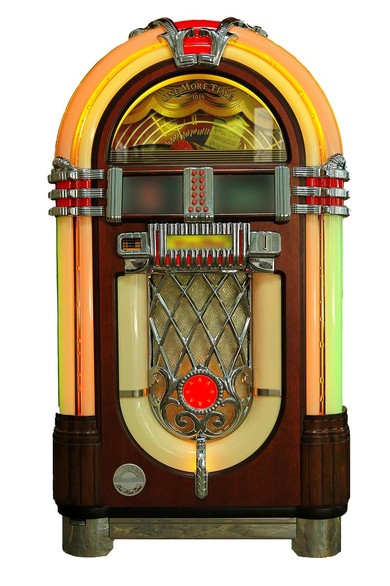 Thanks to Les Williams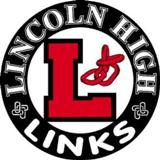 Lincoln NE Class Web Sites
Click on sites below for links to other class web sites or contact info.
We'd be happy to add other schools. Just send us the information.
"IN MY LIFE"
There are places I remember,
All my life, though some have changed,
Some forever, not for better,
Some have gone and some remain,
All these places had their moments,
With lovers and friends I still can recall.
Some are dead and some are living...
In my life, I've loved them all.
..."In My Life" written by John Lennon and Paul McCartney
Thanks to Betty Hunt Foster for sending this song.
Help Us Remember
HONOR AND CHERISH THE LHS CLASS OF 1961
Our mascot, the LINKS, exemplifies perfectly the idea of connection, reliance and trust. As time passes, these connections are strengthened by recalling memories, conversations, creating new website messages and in sharing photos.
In life and death, we honor our classmates. The "In Memory" section is dedicated to our deceased classmates. Here, we celebrate and pay tribute to their lives.
Your input is appreciated. Please click on "Contact Us" to reach Cathy Stump Rauch or Donna Filbert Ewoldt.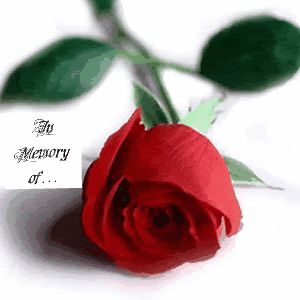 Thank you for sharing your personal stories about our deceased classmates on our IN MEMORY page. Your comments brighten the memories of those who have gone before us and help us to better connect with each other. We will always remember these special friends.
CLICK HERE for IN MEMORY page
• • • • •
Historic 1920 Photo of LHS