Lincoln High School


Class Of 1961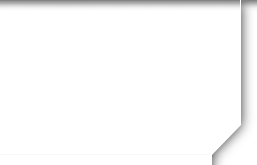 UPCOMING BIRTHDAYS

Show More
MISSING CLASSMATES
Know the email address of a missing Classmate? Click here to contact them!
WHERE WE LIVE
Who lives where - select from the dropdown to find out.




Show Classmates on map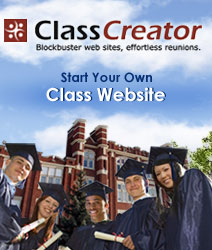 ANNOUNCEMENTS
Welcome to the Official LHS Class of 1961 Web Site
6 Years and 86,000 Site Visits!
55th LHS Class of 1961 Reunion - June 10-12, 2016
.....
Join Classmates at September LHS Gatherings:
Monthly Dinner, Thurs., Sept. 3, 5 pm, Beacon Hills
Guys Dinner, Wed., Sept. 9, 6 pm, Mulligans
.....
The LINKS snub out the Rockets! Go Lincoln High!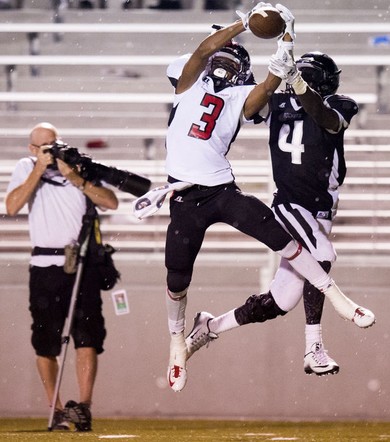 Click Here for LJS article and more photos from the
Oct. 27, LHS - NE Football Game!
.....
Click Here for LJS update and more photos of Robber's Cave.
Construction delayed but now underway. Open for tours next year?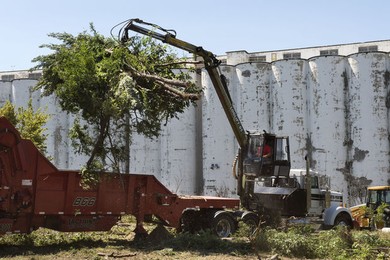 .....
55TH CLASS REUNION INFORMATION HERE

81 Classmates Indicate they are Likely or Somewhat Likely to Attend Our 55th!
Click on 55th Reunion Attendees for complete list and get on board!
.....
Next Reunion Planning Meeting is Thursday, September 17, 6 pm,
at The Eatery, 48th & Van Dorn Plaza.
All classmates welcome!
Click Here and scroll down on "55th Class Reunion" tab
for more photos of August 20 meeting.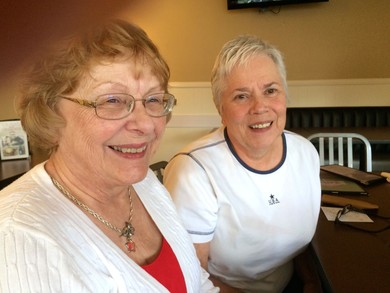 Shiela Thomas Alemzadeh and Karen Nuttleman
See 55th Class Reunion (left tab) for report/photo of June 11 and July 13 meetings.
......
Check out the new left tabs "55th Class Reunion" and
"55th Reunion Attendees" for news and names of classmates who have responded to date.
.......
"Links Remembered"
Click Here for Slide Show
94 Deceased Classmates are honored.
.......
Time to Update Your Profile!
Click on "Edit Profile" left tab & add/delete as you wish.
Do you have a new address, phone or email?
Grandkids, anniversaries, adventures, or old stories to share?
Photos, graduations, news, hobbies? Send us your favorite to upload!
STAY CURRENT & CONNECTED!
LHS Gathering News
See photos of all LHS Gatherings in Photo Gallery Page (left)
You are always invited to dinner!
First Thursday of every month, 5 pm, locations vary. See schedule below.
Guys meet the 2nd Wednesday, odd numbered months, at 6 pm.
August 6 LHS Dinner at Wilderness Ridge
NEW - Use right scroll bar & pull down to see captions.
Sept. 10, 2014 Guy's Dinner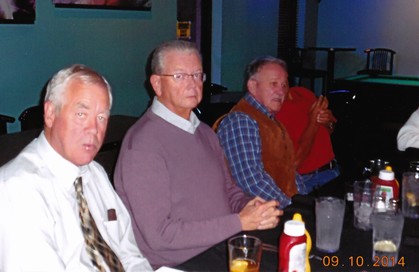 Ken Paine, Les McGerr, Tom Eitel, Gregg Ortiz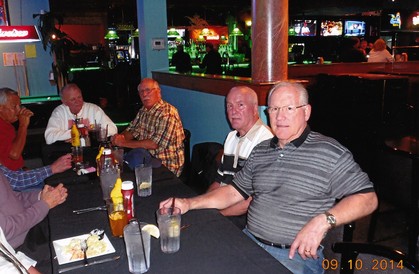 Dave Wicken, Rog deBrown, Darold and Harold Monismith. Thanks Dave Drevo for the photos.
• • • •
May 10 Lunch
May 10, St. Louis classmates Joan and Jan visited and Betty came from Omaha. We had a "flash lunch party". Great conversation of memories, family updates and today's challenges!
Row 1: Betty Hunt Foster, Mary Heidenreich Haar, Joan Rockwell Brannigan, Gidge Kowrack Schmidt. Row 2: Vi Marks Baker, Jan Reimers, Cathy Stump Rauch, Mary Ann Meisner, Gretchen Greenwald Bomberger.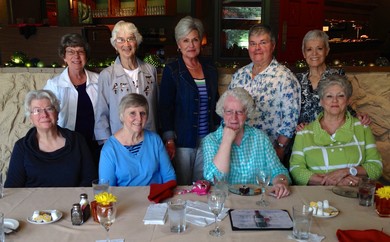 • • • •
Click Here or on the Photo Gallery Tab for more "Classmate Gatherings"
2015 LHS Monthly Dinner Calendar
Please Join Us - Always Lots of Room!
Dec. 3 Dino's Private Room
• • • •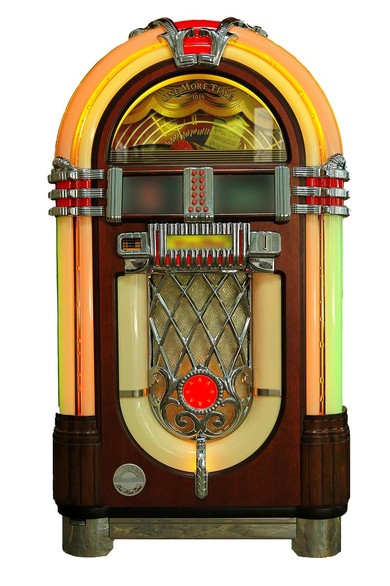 Thanks to Les Williams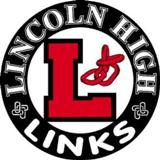 Click Here to see any videos about the architectural history of Lincoln schools. Recorded as the "Built for Learning", Learning Lunch video lecture series about Lincoln history and schools, by Ed Zimmer, Historical Preservation Planner and LPS Board Member.
Lincoln NE Class Web Sites
Click on sites below for links to other class web sites or contact info.
We'd be happy to add other schools. Just send us the information.
"IN MY LIFE"
There are places I remember,
All my life, though some have changed,
Some forever, not for better,
Some have gone and some remain,
All these places had their moments,
With lovers and friends I still can recall.
Some are dead and some are living...
In my life, I've loved them all.
..."In My Life" written by John Lennon and Paul McCartney
Thanks to Betty Hunt Foster for sending this song.
Help Us Remember
HONOR AND CHERISH THE LHS CLASS OF 1961
Our mascot, the LINKS, exemplifies perfectly the idea of connection, reliance and trust. As time passes, these connections are strengthened by recalling memories, conversations, creating new website messages and in sharing photos.
In life and death, we honor our classmates. The "In Memory" section is dedicated to our deceased classmates. Here, we celebrate and pay tribute to their lives.
Your input is appreciated. Please click on "Contact Us" to reach Cathy Stump Rauch or Donna Filbert Ewoldt.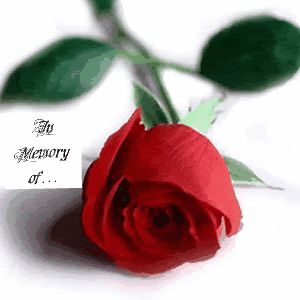 Thank you for sharing your personal stories about our deceased classmates on our IN MEMORY page. Your comments brighten the memories of those who have gone before us and help us to better connect with each other. We will always remember these special friends.
CLICK HERE for IN MEMORY page
• • • • •
Historic 1920 Photo of LHS