Lincoln High School


Class Of 1961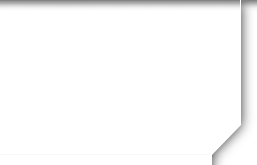 Not a member?
JOIN HERE
Find and click on your name.

UPCOMING BIRTHDAYS

Show More
WHO'S ONLINE NOW
No registered users are online right now.
MISSING CLASSMATES
Know the email address of a missing Classmate? Click here to contact them!
WHERE WE LIVE
Who lives where - select from the dropdown to find out.




Show Classmates on map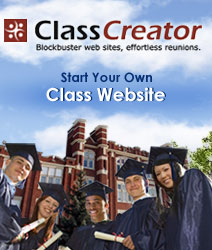 ANNOUNCEMENTS
Welcome to the Official LHS Class of 1961 Website
Since 2009 - over 173,400 Site Visits
GO LINKS!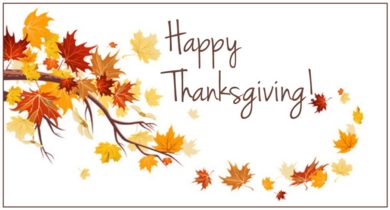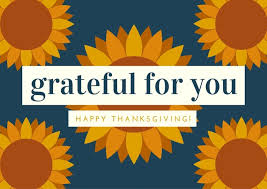 Be safe, be well, be happy and be ready for our next reunion!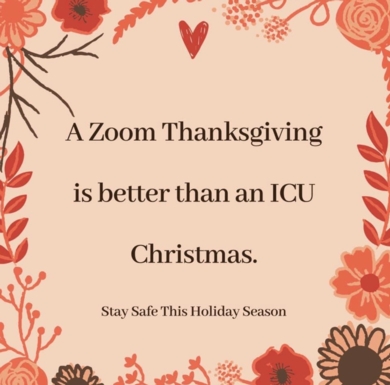 .....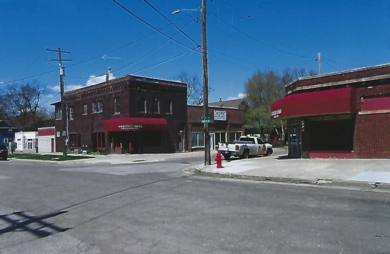 Some of you may remember growing up in the Sumner and 25th Street neighborhood. Click here for a LJS article by Jim McKee that tells the story of that area, as a street car turnaround and a businss center with ties to Ideal Grocery and Weaver's Potato Chips.
.....
House of Bauer at the NW corner of 22nd and "O"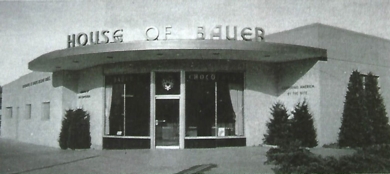 Click here for a Jim McKee article from the LJS about the history of chocolate manufacturing in Lincoln. Scroll down from that article for a pictoral list of Lincoln's historic sites including Antelope Grocery just up the hill from LHS on "J" Street. Who might remember that?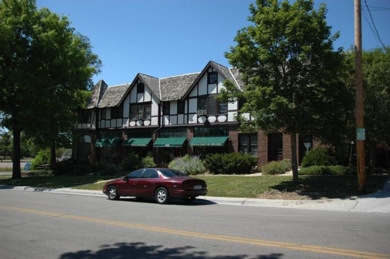 .....
Check out the status of the new Telegraph District. Construction is underway and could be a "61st" Reunion tour location. LHS property (in red) is located in the lower right corner at "J" and Capitol Parkway. Click here for LJS article.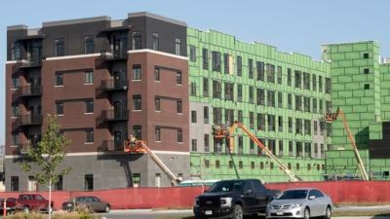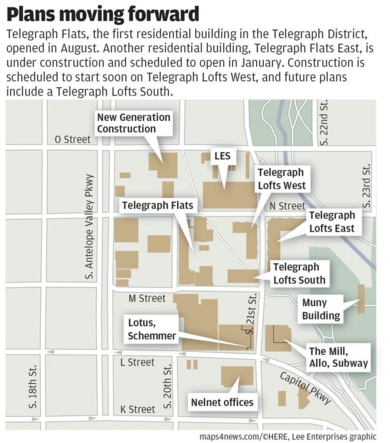 LHS
.....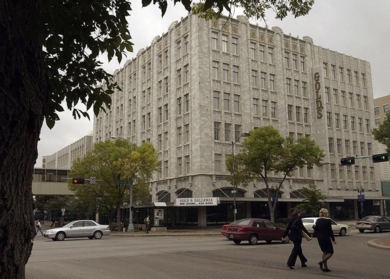 Click here for an update on new construction in downtown Lincoln. There are multiple projects underway including a new hotel and Terminal Building condo at 9th and 10th on "O", Gold's Building remodel, an upscale condo/restaurant "Lied Tower" at 12th and "Q", two student oriented apartment complexes, condos and shops to be in the former Lincoln Electric building at 1th and "O" and more. Lots of "61st Reunion" tour possibilities.
.....
Wow! Lincoln High Class of 1955 alum wins the Nobel Prize in Economics. Robert Wilson, Stanford professor (below left) shares the prize with former doctoral student Paul Milgrom. Click here for the article and pic.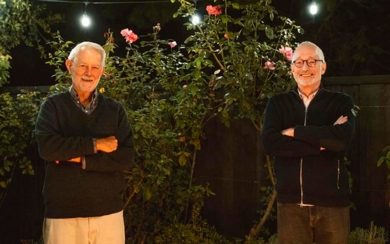 .....
Old Lincoln Air Force Base hanger and runway is being renovated by the SAC 55th Wing in Omaha to use while their flood damaged runways are replaced. Click here for 50's photos and LJS story.
.....
Gale Sayers, former Omaha Central, KU, and Chicago Bears football star, has died at age 77. He was an extraordinary athlete, a Pro Football Hall of Famer and a personal friend of our classmate Bobby Williams. Click here for the LJS article. Click here for an Omaha World Herald article about Gale Sayers. Scroll to the bottom for lots of pics over the years.
• Loren Swanson, '59-'61 LHS Track Team member has written about Gale and Bobby on the Message Forum, entitled "Down Memory Lane". Don't miss Loren's eye witness account and feel free to add your own observations!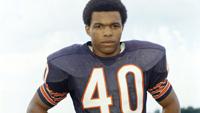 .....
Click here for a LJS feature story on Drive-In Theaters in Lincoln. Will they make a comeback? See below pics from the article of Starview at 52nd and Vine and the drive-ins at 84th & O and West O.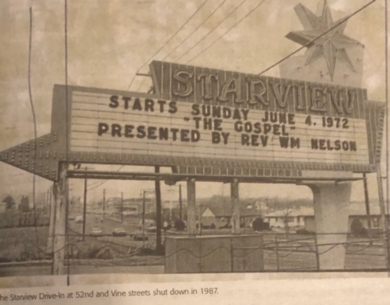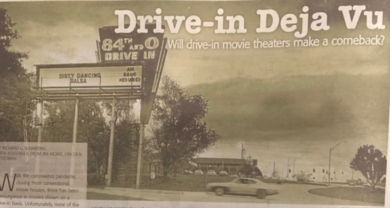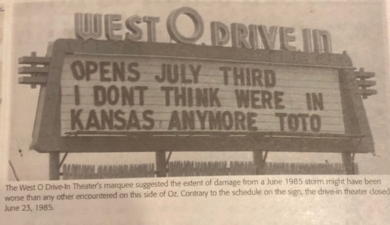 .....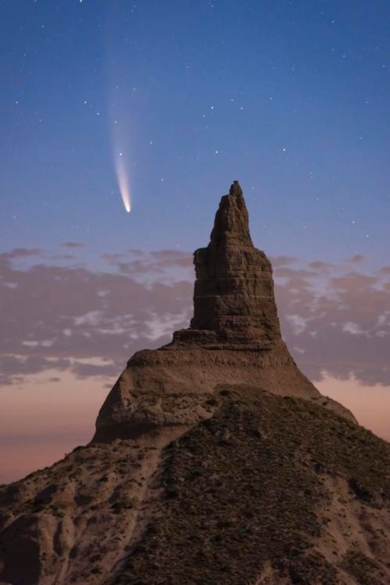 Comet Neowise at Chimney Rock
by Lincoln photographer Erik Johnson
.....
Local Pandemic Update 11/18/2020
Lincoln/Lancaster County: 13,254 cases, 63 deaths.
Nebraska: over 103,805 cases and 827 deaths.
(Source: New York Times and/or LJS)
Sheltering at Home/Masking up
Day 248 (as of 11-18)
(Began counting March 15, 2020)
.....
LHS NEWS
Lincoln High students honored with 2020 "Inspire" awards for women.
Evada Palmer, Outstanding Future Business Leader Award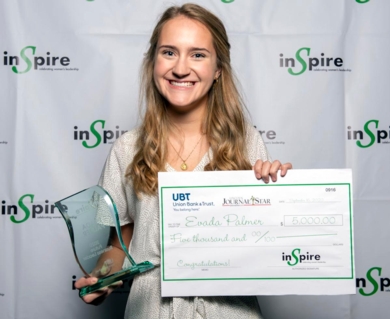 Hailey Olberding, Future Business Leader Finalist Award
Not pictured.
Zainab Funnah, Founder's Award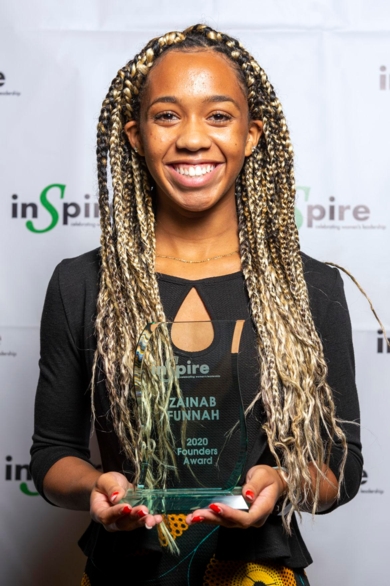 ....
Student Gatran Gatnoor is "pluggedin, purposeful and proactive" as quoted in the September 2020 L Magazine. He is one of many high school students who volunteer time to participate in Youth Leadership Lincoln, a non-profit organization whose purpose is create well-informed, educated leaders and inspire civic engagement. YLL members are encouraged to actively contribute their time and talents for the betterment of the Lincoln community. Click here for the LJS article.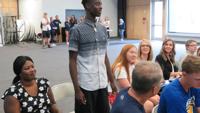 .....
"She loved her school" writes Cindy Lange-Kubick, LJS columinist, about 16-year-old Lincoln High student leader Zainab Funnah (pictured below right) who wanted to show that "Black is Beautiful". Her goal was to "empower one another and build community" thus her photography project was born last week at Pioneers Park. Click here for the LJS story and photos.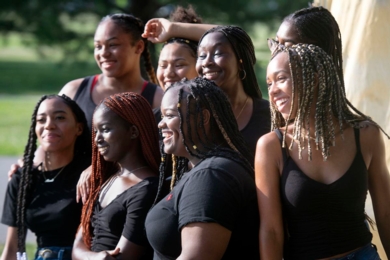 .....
Lincoln youth (many from LHS) organize peaceful protests in Lincoln to keep the issues out front.
Click here for LJS snapshots of these remarkable kids. Proud to be a link.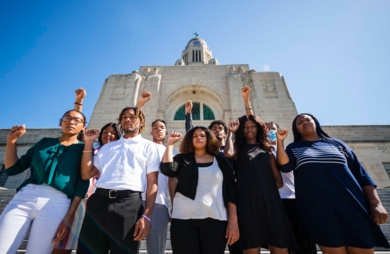 .....
Click here and click on the sub tab "1960's" for a wonderful new source of LHS history brought to you by the Lincoln High Media Center Media Specialist Paula McClung and Carter Hulinsky, Media Technician and School Archivist. Links Yearbooks, 1961 Advocates, programs, photos and other information are being scanned and uploaded to the archives, so keep checking back on this link as it is further updated. Bookmark this link for future visits and enjoy!
.....
Our 1961 "The Links" Yearbook has been scanned by the LHS Library Media Center and is online in a pdf version. Click here for the 1961 yearbook; the 1960 book is also available. If the page doesn't open automatically you may have to have a newer version of Adobe Reader on your computer. Click here for the free reader download from Adobe. Scroll down to see every page. Prepare for the time warp!
.....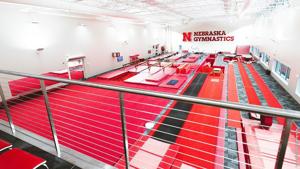 The new Francis Allen Gymnastics Training Center
Click here for the LJS article about the new facility on Innovation Campus (old State Fair grounds). Includes a quote from Francis, former National Champion Nebraska and Olympics Team coach.
.....
Click here for photos and memories of familiar old Lincoln places like Miller and Paine, Gold's, Gateway Mall, King's, Ken Eddy's, Valentino's, Tony and Luigi's, Runza and more. Janet Jensen Albers shares her memories of Ideal Grocery.
Thanks Sharon Dumler Gottscher and Les Williams.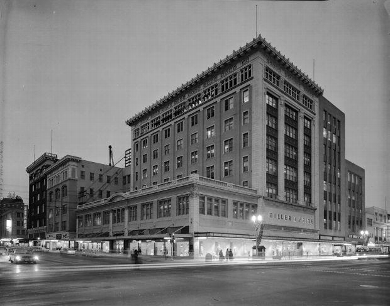 .....
• Lincoln High's many and varied programs are showcased in a recent article in the Washington Post. Again, the Links shine as one of 20 national Gold Star Schools of Opportunity. Click Here.
January 2018
Lincoln High Receives National Honor
As School of Opportunity!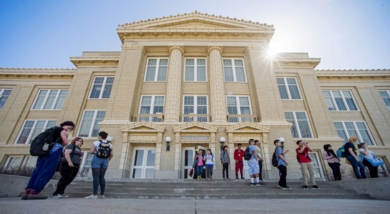 "Lincoln High School is one of eight U.S. public high schools honored as a "School of Opportunity" by the National Education Policy Center. The honor merited a mention in a Washington Post education blog "Answer Sheet," which has published the winners of the project for several years and which notes that the project recognizes public high schools that work to close opportunity gaps by "creating learning environments that reach every student."
Click here for 1/22/18 LJS article. Click here for School of Opportunity website.
Proud to be a LINK!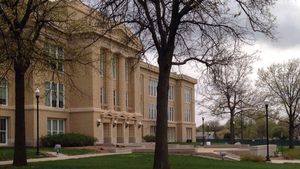 .....
Extra copies of the "Lincoln High School Class of 1961, Class Reunion Roster of Classmates" (20 pgs) are available for $5.00. It brings all classmate contact information up-to-date, as much as possible. Click on "Contact Us" to request a copy from Cathy Stump Rauch.
.....
PHOTOS OF THE LINCOLN HIGH SCHOOL 55TH CLASS REUNION
ARE NOW AVAILABLE UNDER PHOTO GALLERY, LEFT TAB
Here's a sample of the fun in the hospitality room.
• 121 Classmates & Guests attended our reunion at the Embassy Suites. Click here for final "Attendees" list.
• THANK YOU donors! Click here for list that is still being updated.
• Upload your reunion photos in Photo Gallery or send them to Donna Filbert Ewoldt. Contact Cathy Stump Rauch for a copy of the "55th Reunion Roster of Classmates"
LHS Gathering News
Please Join Us - Always Room for More!
2020 Monthly Dinner Schedule
Always first Thursday at 5 pm.
Due to larger groups, higher gratuities are sometimes requested.
April 2: Canceled.
Dinner schedule on hold for now!
May 7: Olive Garden at Gateway (back to dinner at 5 PM)
June 4: Mettle Grille, 1204 Park Dr., Hickman, NE
The list will be completed as reservations are confirmed! Stay tuned!
.....
Guys Dinner 2nd Wed., odd numbered months, 6 pm, Mulligan's, 56th & Old Cheney
Girls Dinner 3rd Thurs. every month, 5:30 Valentino's, 35th and Holdrege.
Please notify Shiela Thomas Alemzadeh to let her know you are coming!
See photos of all LHS Gatherings in "Photo Gallery" (left tab), under "Classmate Gatherings"
• • • •
March 5, 2020 LHS Monthly Dinner at Parker's Smokehouse
24 Classmates Attended
• • • •
October 17, 2019 Girls Dinner at Valentino's, 33rd and Holdrege.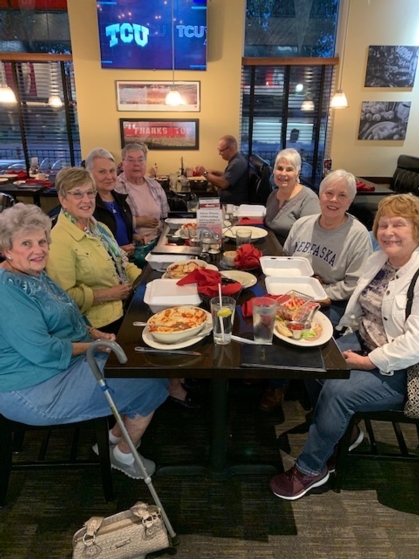 L to R: Donna Vinson Gielbelhaus, Donna Filbert Ewoldt, Cathy Stump Rauch, Mary Ann Meisner, Mary Gilbert Jorgensen, Karen Dahlbeck Nuttleman, Shiela Thomas Alemzadeh.
• • • •
February 6, 2020 Monthly Dinner at The Parthenon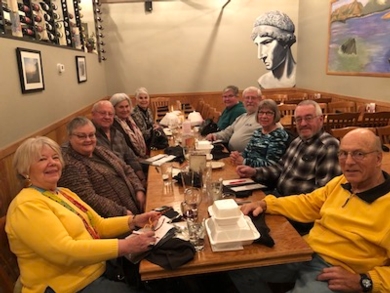 L to R: Janell Winsor Dreesen, Cathy Marker, Bob Marker, Cathy Stump Rauch, Mary Gilbert Jorgensen, Mary Ann Meisner, John Baker, Vi Marks Baker, Steve Davidson, Bob Dreesen.
. . . . .
March 11, 2020 Guys Dinner at Mulligan's
10 Guys Attended
Thanks Dave Drevo for supplying the photos.
.....
Click Here or on the Photo Gallery Tab for more "Classmate Gatherings".
......
We'd like your help to update our classmate contact information prior to our 60th reunion.
PLEASE pass along addresses, emails, cell phones, land lines and health status regarding our LHS classmates. Any phone calls you would like us to make, we will do gladly.
It has always been the goal to compile a complete class list. All LHS students who attended LHS for part or all of the years of fall 1958 through spring 1961. This list appears on this website under "Classmate Profiles". For most we have their address. But never sure if we're current. So please, pass along what you know. Any name with no symbol following it, is a classmate who has not joined the website.
Future LHS Class of 1961 Reunion plans will be sent via U.S. Mail to everyone for whom we have an address. The LHS Class of 1961 website may be accessed by any classmate with an email address. To join the website click on your name under "Classmate Profiles" and follow the directions. Much more class information is available and shared regularly on the website for those who would like to use it.
Click "Contact Us" - on the right, top of page.
Thank you!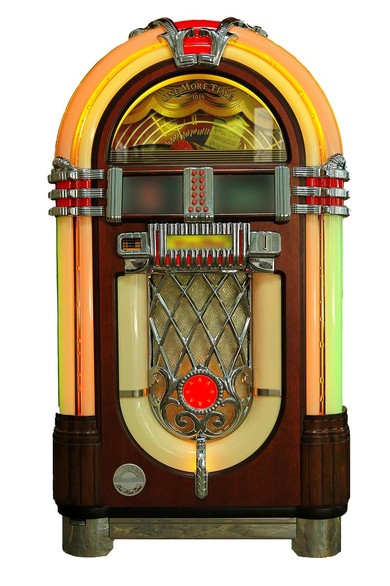 Thanks to Les Williams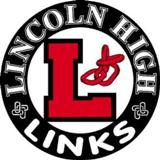 Lincoln NE Class Web Sites
Click on sites below for links to other class web sites or contact info.
We'd be happy to add other schools. Just send us the information.
"IN MY LIFE"
There are places I remember,
All my life, though some have changed,
Some forever, not for better,
Some have gone and some remain,
All these places had their moments,
With lovers and friends I still can recall.
Some are dead and some are living...
In my life, I've loved them all.
..."In My Life" written by John Lennon and Paul McCartney
Thanks to Betty Hunt Foster for sending this song.
Help Us Remember
HONOR AND CHERISH THE LHS CLASS OF 1961
Our mascot, the LINKS, exemplifies perfectly the idea of connection, reliance and trust. As time passes, these connections are strengthened through recalling our LHS days, reconnecting on our website to share news and photos.
In life and death, we honor our classmates. The "In Memory" section is dedicated to our deceased classmates. Here, we celebrate and pay tribute to their lives.
Your input is appreciated. Please click on "Contact Us" to reach Cathy Stump Rauch or Donna Filbert Ewoldt.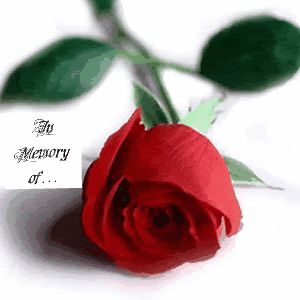 Thank you for sharing your personal stories about our deceased classmates on our IN MEMORY page. Your comments brighten the memories of those who have gone before us and help us to better connect with each other. We will always remember these special friends.
CLICK HERE for IN MEMORY page
• • • • •
Historic 1920 Photo of LHS