Lincoln High School


Class Of 1961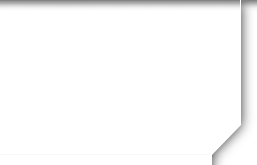 Not a member?
JOIN HERE
Find and click on your name.

UPCOMING BIRTHDAYS

Show More
WHO'S ONLINE NOW
No registered users are online right now.
MISSING CLASSMATES
Know the email address of a missing Classmate? Click here to contact them!
WHERE WE LIVE
Who lives where - select from the dropdown to find out.




Show Classmates on map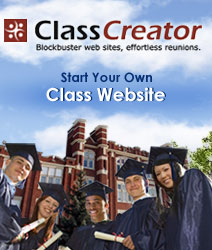 ANNOUNCEMENTS
Welcome to the Official LHS Class of 1961 Web Site
Since 2009 - 133,300 Site Visits - GO '61 LINKS!
.....
Be sure to come to the LHS Monthly Dinner, Thursday, Oct. 4, 5 pm,
La Paloma, 84th & Holdrege
Scroll down for Sept. 6 dinner photos from Texas T-Bone and Sept. 12 photos from the Guys Dinner at Parker's Rib Ranch.
.....
Thomas Wicken, LHS Class of 1957 and the older brother of our classmate, David Wicken, passed away on September 7, 2018. Our Class of '61 sends concern and support to Dave as he deals with yet another family loss. Please see "News and Concerns" page for detailed obituary.
Also on the "News and Concerns" page is a recent update on the status of Ron Bauers' cancer which has spread. Click here.
.....
Welcome to the website, Lawrence Bate, the 260th classmate to join!
.....
Donna N. Shaw, wife of the late Jerry Shaw, passed away August 23, 2018 in Lincoln. The Class of '61 sends our sincere condolences to the family. Click here for her obituary and photo on the "News and Concerns" page.
.....
More sad news. Sharon Kay Wrede Weir died August 17, 2018 in Sumner, Washington, at the age of 75. Click here on her "In Memory" page for more details and photo. The Class of '61 extends condolences to her family, especially Sharon's brother, Willis, who is married to our classmate, Sharon Coy Wrede.
.....
Lincoln High Football Team Returns 13 Seniors for the 2018 Season.
Links record to date is 2-2. First win was over #2 ranked Creighton Prep. Last Friday, the Links beat Pius X by 4 seconds in a very close game. Then they cleaned up on Omaha Central. Rated #7.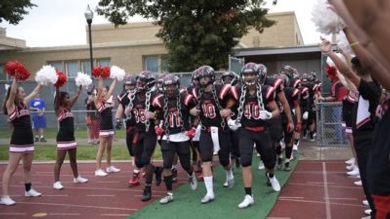 .....
LINKS Athletes in the NCAA!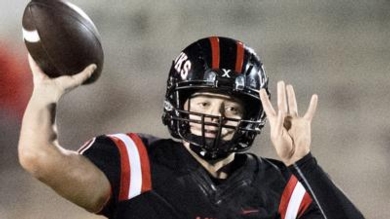 Links Super State senior quarterback, Cedric Case has chosen North Dakota State as a 2019 recruit. Click here for LJS story.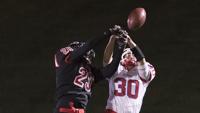 Click here for earlier LJS story about Links senior wide receiver Darius Luff who is also headed to North Dakota State for track and football.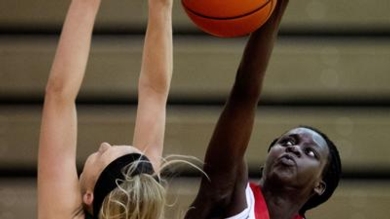 Sophomore Links basketball star Nyayongah Gony is getting NCAA interest now. Her sister and Links graduate, Nyagoa Gony, starts with Purdue this fall. Click here for LJS Story.
.....
Scroll down for photos of the monthly LHS Dinner
at The Green Gateau and the Guys Dinner at Big Red Keno.
.....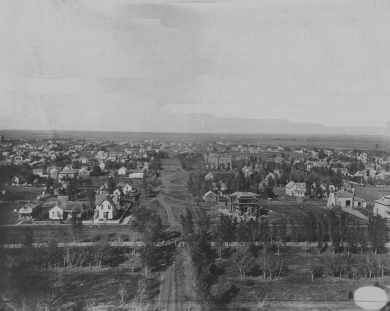 1880 photo showing the original Lincoln High, the first high school in Lincoln.
Shown right of the central road, behind the row of trees.
For more historic LJS photos of Lincoln's oldest streets, click here.
.....
Project Talent, the organization that has been collecting information about our class and many other classes across the United States since 1960, is seeking high quality, reliable information on our aging population. You may remember that PT representatives were at our 50th reunion. In the next few weeks a random sample of classmates will receive a questionnaire from Project Talent. We encourage you to respond if you receive a questionnaire and to spread the word about this study to other classmates. Click here for a PDF copy of the letter that was sent to participants.
.....
Click here 2018 Pinewood Bowl Schedule at Pioneer Park.
Here's Some Historic Park Photos From Over the Years.
.....
Lincoln High's many and varied programs are showcased in a recent article in the Washington Post. Again, the Links shine as one of 20 national Gold Star Schools of Opportunity. Click Here.
....
Click Here for Tastee Truck Website for daily locations.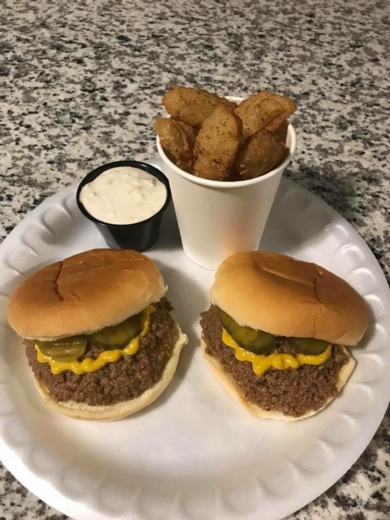 ......
New Book! Robber's Cave Truths, Legends and Recollections by Joel Green. Click Here for the LJS article.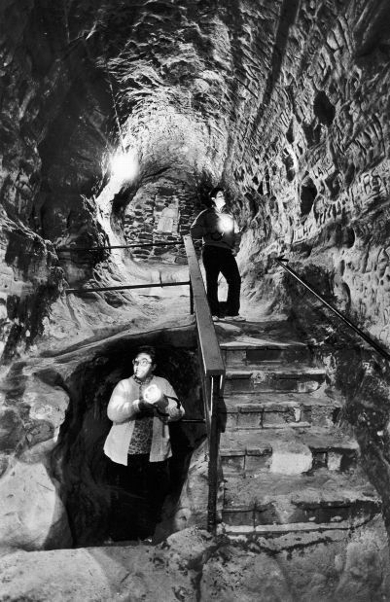 ......
Lincoln High Receives National Honor
As School of Opportunity!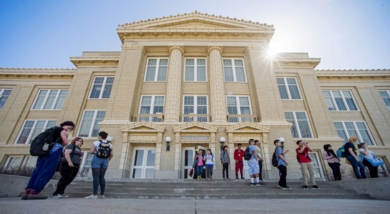 "Lincoln High School is one of eight U.S. public high schools honored as a "School of Opportunity" by the National Education Policy Center. The honor merited a mention in a Washington Post education blog "Answer Sheet," which has published the winners of the project for several years and which notes that the project recognizes public high schools that work to close opportunity gaps by "creating learning environments that reach every student."
Click here for 1/22/18 LJS article. Click here for School of Opportunity website.
Proud to be a LINK!
Click here for video footage of Capitol Beach Stock Car Racing. Courtesy of Aaron Wilson. He's received several comments since posting this on YouTube.
.....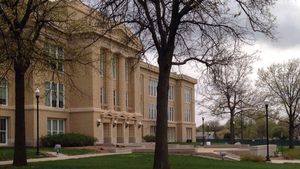 .....
Note: We update this current "Announcements" section of our home page by periodically deleting what is no longer current. We archive some of the news in other permanent locations on the website. We honor deceased classmates with an "In Memory" page and also by posting information on the home page. Information about deceased family members of classmates is posted briefly on the home page and stored permanently on the "News and Information" page. Deceased LHS faculty information is found on the LHS Faculty page.
......
Extra copies of the "Lincoln High School Class of 1961, Class Reunion Roster of Classmates" (20 pgs) are available for $5.00. It brings all classmate contact information up-to-date, as much as possible. Click on "Contact Us" to request a copy from Cathy Stump Rauch.
.......
PHOTOS OF THE LINCOLN HIGH SCHOOL 55TH CLASS REUNION
ARE NOW AVAILABLE UNDER PHOTO GALLERY, LEFT TAB
Here's a sample of the fun in the hospitality room.
• 121 Classmates & Guests attended our reunion at the Embassy Suites. Click here for final "Attendees" list.
• THANK YOU donors! Click here for list that is still being updated.
• Upload your reunion photos in Photo Gallery or send them to Donna Filbert Ewoldt. Contact Cathy Stump Rauch for a copy of the "55th Reunion Roster of Classmates"
......
History of Lincoln High School
Click Here for great photos and commentary:
"Lincoln High School, An Architecturlal Historian's
Point of View with Ed Zimmer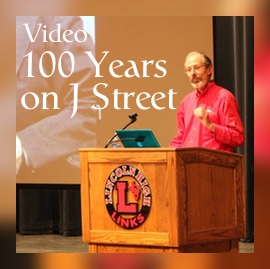 ......
Time to Update Your Profile!
Click on "Edit Profile" left tab & add/delete as you wish.
Do you have a new address, phone or email?
Grandkids, anniversaries, adventures, or old stories to share?
Photos, graduations, news, hobbies? Send us your favorite to upload!
STAY CURRENT & CONNECTED!
....
LHS Gathering News
Please Join Us - Always Room for More!
2018 Monthly Dinner Schedule
Always first Thursday at 5 pm, except July 12.
Due to larger groups, higher gratuities are sometimes requested.
Oct. 4 La Paloma, 84th & Holdrege
Nov. 1 TBA
Dec. 6 Granite City, Party Room, Gateway
.....
Guys Dinner 2nd Wed., odd numbered months, 6 pm, Mulligan's in November.
Please note new location for girl's dinner!!
Girls Dinner, 3rd Thurs. of every month, 5:30 pm, Valentino's, 35 & Holdrege.
Please notify Shiela Alemzadeh to let her know you are coming!
See photos of all LHS Gatherings in "Photo Gallery" (left tab), under "Classmate Gatherings"
• • • •
Sept. 6, 2018 LHS Monthly Dinner at Texas T-Bone
22 classmates attended.
• • • •
September 12, 2018 Guys Dinner at Parker's Rib Ranch
Nineteen guys attended the dinner.
Thanks Dave Drevo for always supplying the photos--next time include yourself!
.....
Click Here or on the Photo Gallery Tab for more "Classmate Gatherings".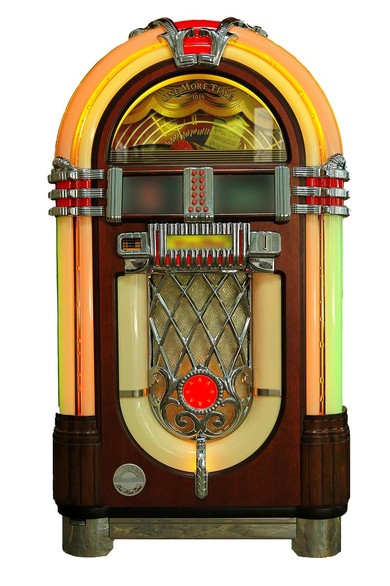 Thanks to Les Williams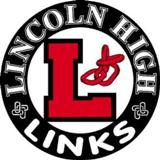 Lincoln NE Class Web Sites
Click on sites below for links to other class web sites or contact info.
We'd be happy to add other schools. Just send us the information.
"IN MY LIFE"
There are places I remember,
All my life, though some have changed,
Some forever, not for better,
Some have gone and some remain,
All these places had their moments,
With lovers and friends I still can recall.
Some are dead and some are living...
In my life, I've loved them all.
..."In My Life" written by John Lennon and Paul McCartney
Thanks to Betty Hunt Foster for sending this song.
Help Us Remember
HONOR AND CHERISH THE LHS CLASS OF 1961
Our mascot, the LINKS, exemplifies perfectly the idea of connection, reliance and trust. As time passes, these connections are strengthened by recalling memories, conversations, creating new website messages and in sharing photos.
In life and death, we honor our classmates. The "In Memory" section is dedicated to our deceased classmates. Here, we celebrate and pay tribute to their lives.
Your input is appreciated. Please click on "Contact Us" to reach Cathy Stump Rauch or Donna Filbert Ewoldt.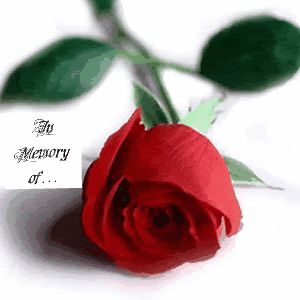 Thank you for sharing your personal stories about our deceased classmates on our IN MEMORY page. Your comments brighten the memories of those who have gone before us and help us to better connect with each other. We will always remember these special friends.
CLICK HERE for IN MEMORY page
• • • • •
Historic 1920 Photo of LHS