Lincoln High School


Class Of 1961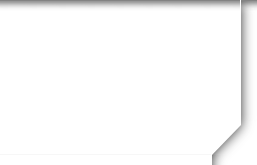 In Memory
Esther R. Garcia (Ortiz)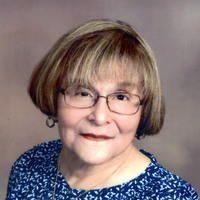 Esther R. (Garcia) Ortiz passed away on May 18, 2023. She was born in Lincoln, NE on September 16, 1943 to Catalina Garcia. She attended Bancroft Elementary, Whittier Junior High and graduated from Lincoln High School. Esther married her high school sweetheart Michael Ortiz on October 7, 1964. Mike served in the military, and as a military wife, she lived in Orlando, FL, the island of Crete in Greece and in San Antonio, TX. While in San Antonio she taught Physical Education at Kelley Elementary School. During this time they welcomed their first child, Katherine. In 1970, they moved back to Lincoln where they had three more children, Raquel, Danielle and Trinidad.
Esther attended UNL while working full time and taking care of her family. She was an energetic and hard-working wife and mother, who had a tremendous work ethic. She received her BS and MS in Education. She worked at the University of Nebraska for over 30 years. While at UNL she worked for the departments of: Agronomy, Educational Administration, Ag Communications, Human Resources and Nebraska Career Information. She was also involved in many UNL organizations: The Mexican American Student Organization, Multicultural Advisory Committee, IANR, University Program Council, The Dean of Teachers College Diversity Committee and multiple other organizations. After retiring from UNL, Esther worked with students at risk at Lincoln Northeast High School and Culler Middle School. Following her LPS positions, she then started teaching at Southeast Community College where she found her true vocation instructing English as a Second Language. She instructed in the ESL Program for over 20 years until her death. Her enjoyment and satisfaction came from seeing her students move on to higher English language levels. Much of her joy in her semi-retired life came from having the wonderful opportunity to work with ESL adults. Her students from each of her classes often expressed their appreciation for her teaching.
An avid runner, she ran in local and national races where she won many medals in her age group. When she could no longer run in person, she started to compete virtually. She was and continued to be an extremely competitive person.
Esther volunteered for the Lincoln Marathon when her husband ran in 1989. This became a passion of hers, she volunteered for over 30 years at the same location cheering on her family, friends and fellow runners. Her commitment to this was so strong, she often recruited friends and family to help out. She cheered for this last marathon on May 7, 2023.
Cooking Mexican food for special occasions was a favorite pastime for Esther. She enjoyed making mole, rice, pozole, and Mexican wedding cookies for her family. She loved cooking with her grandchildren, especially baking bread and other sweets with her grandson, Colin. These special days were spent in the kitchen and dining room, eating, talking, and listening to Mexican music with her family. She also loved to travel, being a personal shopper, playing scrabble, and family bingo night.
Esther was a devoted member of St. Patrick's Catholic Church for almost 60 years. A person of strong faith, she ensured that a scholarship was created in her son's name, The Trinidad Greggory Ortiz Scholarship, available for students attending St. Patrick's School. Her dedication and generosity to the church has helped many throughout the years.
She is survived by her husband Michael "Mike" Ortiz, daughters: Katherine Ortiz of Lincoln, Raquel O'Grady (John) of Lincoln and Danielle Cronin of Aurora, CO. Grandchildren: Alicia Salvi (Kenneth) of Lincoln, Shane and Colin O'Grady of Lincoln, and Great Grandson James Salvi. She is survived by her sisters Elenanor Pleva (David), Cecilia Escobar, brother Raymond Garcia, many nieces and nephews. Esther was preceded in death by her mother Catalina Garcia, brothers: Emilio Garcia, Rafael Garcia, sister Delores "Lola" Garcia, and her son Trinidad "Trini" Ortiz
Mass of Christian Burial: Wednesday, May 24, 2023 at 10:00 AM at St. Patrick's Catholic Church, 6111 Morill Ave, Lincoln. Visitation: Tuesday, May 23 from 5:00 – 7:00 PM with Rosary beginning at 7 PM at Butherus, Maser & Love Funeral Home, 4040 A Street. Memorials to St. Patrick's Catholic School – Trinidad Greggory Ortiz Scholarship.