Lincoln High School


Class Of 1961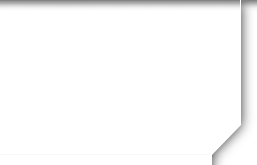 VIRGINIA P. HODGIN HERRMANN
Profile Updated:
April 29, 2011
| | |
| --- | --- |
| Residing In: | MIAMI, FL USA |
Children/Grandchildren:
3 Adult Children: Glenda(1963) Gina(1967) and Paul(1971) 5 Grandchildren:Jerrod, Devon, Justin, Caitlyn, More…

Victoria
| | |
| --- | --- |
| Former/Current Occupation(s): | Director of Employee Services, Nova Southeastern U |
Schools Attended:
no kindergarten,1st-Rockcreek Country School,Shawnee OK,2nd-6th, St. Joseph, MO, 7-9 Edison Jr. High, Lincoln, NE. 10-12 LHS, Stetson University, Miami-Dade College, Fla. International U, Trinity International U.
Community/Volunteer Activites:
Hope Church-Women's Ministry Director and Care Pastor, Women In Distress-certified volunteer counselor, Hope Women's Center (for domestic violence, abused women) - Admin. Assist., GED counselor, SHRM member and past national committee member and past president of local 3 county area healthcare HR association.
Share 1 or 2 LHS Memories:
all music activities-out of town Music Clinic, Girls Octet member, operetta's, assemblies etc. Glee Club and those aweful red sox and beanies we had to wear. Forgot boutineere for prom date. Slumber parties at my house. Watching to catch who was smoking in the parking lot. Those were the days!!
Brief Life Summary Since 1961:
too much to tell and I don't want to tell lots of it!! But life was and is so good! God is good-all the time if we would only realize and remember the good times and forget the bad.
Posted on: Dec 02, 2019 at 3:35 AM
Hope you have a good one and have a Happy Thanksgiving before.
Happy Birthday!! At least in my time zone I'm still in time to say that for TODAY wishing you the best of health and happiness in your upcoming year!! We had one of your Florida days in KC today... Sunshine and temps in the 80's! Right along with "hard to believe we're all aging" that kind of weather tricks our minds into thinking it's not really December 2nd!! Now... If that makes any sense at all... Were both aging WELL and have nothing to fret about! Love ya' "Glad tidings" for a great holiday, too!
Posted on: Dec 02, 2017 at 3:33 AM
Hey there! I'm a bit late, but none the less sincere! Happy Birthday to a lovely lady! Hope this finds you doing well and enjoying retirement!!! May this year be your best year EVER!! Love ya! Rosemarie
Posted on: Dec 02, 2016 at 3:33 AM
Posted on: Dec 02, 2015 at 3:33 AM
Posted on: Nov 30, 2015 at 11:47 PM
Hope you have a Happy Birthday
Posted on: Dec 02, 2014 at 3:33 AM
Dear Virginia,
We'll be gone Thanksgiving weekend, so Happy Thanksgiving and Happy Birthday after.
Gayle Masarie